Strong viewership of the Beijing Winter Olympics expected despite controversy
So far, marketers are going forward with plans for Olympic advertising with no signs of pulling out.
By Patti Summerfield
Jan 10, 2022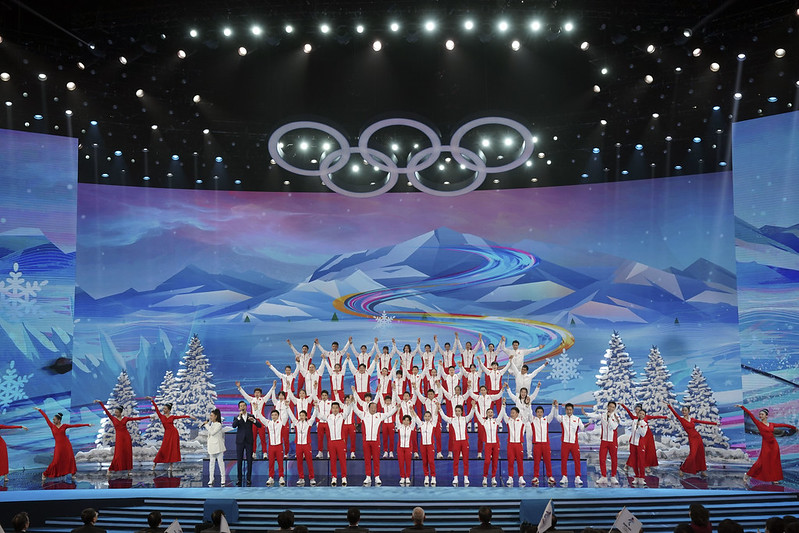 Political controversy, a highly-transmissable coronavirus variant and diplomatic boycotts aside, 23 million Canadian adults plan to follow the 2022 Beijing Winter Olympics this February, according to the 2021 Sports & Esports Database released by Vividata last month.
As to whether clients are diverting their ad dollars because of the political issues surrounding the Olympics, Simon Chan, SVP value management at Publicis Media, says it's business as usual.
It's no surprise that men's ice hockey is the main Olympic sport that 64% of Canadians plan to watch given that over 15.5 million Canadian adults follow the NHL. But even though NHL players will not be participating in Beijing (due to disruptions to the NHL's regular-season schedule caused by COVID-related events), media buyers don't expect their absence to have much of an impact on viewership. In 2018, the hockey team that went to PyeongChang consisted of players from European leagues, the American Hockey League, and the NCAA. That will likely be the case for Beijing.
Chan says brands will be in the Winter Olympics if that is the environment they want to be associated with. "In 2018, Canada placed third overall with 29 medals, even with no NHL. If Canada can continue that momentum on the podium, viewership should be strong in Canada."
The CBC is the the Games' official broadcaster in Canada and Joe Gottfried, director of sales and marketing for sports and Olympics at CBC/Radio-Canada, recently told MiC that a Winter Olympics without NHLers is usually what it offers advertisers anyways.
That's because the league usually confirms its involvement in the games well after broadcasters have secured their major sponsors. "Plan A is always not having NHL players," he says. "Nobody is ever just in it for the NHLers, they are doing it for all the amateur athletes. If they play, it of course delivers a lift, but we don't jack up rates or audience expectations if that happens."
Gottfried acknowledges that some advertisers may have a focus on hockey, but not having NHLers simply changes the narrative the CBC helps them be a part of. As in past years, that narrative will also include the women's hockey team, which is favoured to play for gold, but could also include telling the story of the young and amateur players that will be named to the men's team next week.
While Vividata study shows that men's ice hockey is the main sport Canadians plan to follow, more than 50% of viewers follow women's figure skating and women's ice hockey. Rounding out the top five sports are men's figure skating, men's ski jumping, and women's biathlon. More recent immigrants to Canada – those who arrived less than a year ago – are nearly 10% more likely to follow the games compared to the average Canadian. Younger Canadians, those age 18 to 24, are also more likely than the average adult to follow the games. Nearly 80% of younger Canadians intend to follow the Winter Olympics compared to 75% of all Canadian adults.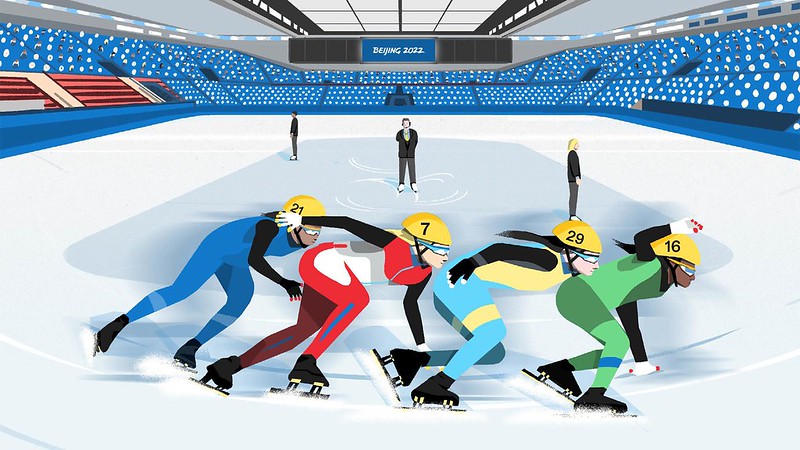 On the political front, governments in Canada, the U.S., the U.K., Australia and New Zealand have announced that they won't be sending official representatives to the Olympic Games, which begin on Feb. 4 and run through to Feb. 20. Dan Balment, newly appointed group account director at Glassroom Toronto, says advertisers need to seriously consider the risks of their association and manage expectations from consumers in advance of any potential uptick in negative sentiment as the games grow closer.
"We haven't needed to address any specific situations for our clients and haven't heard of any major sponsors pulling their support," says Balment. "We continue to believe that if our athletes are there, the audiences will be stable, especially for the Winter Olympic Games where Canada has been successful."
Victor Correia, VP investment for Mindshare Canada, says the human rights issues occurring in China are real, serious, and concerning, but the games are and have always been about the athletes, and advertisers associated with the Olympic games will focus on celebrating them.
"We anticipate viewership to stay strong," adds Correia. "These are the Winter Games, and this is where Canadians have historically performed well. From curling to snowboarding to figure skating, we as Canadians are drawn to these sports as we have traditionally performed well in them and are proud of the Canadian athletes representing our nation."
With files from Stephanie Marcus