Is Audio OOH the next media channel to watch?
It's still early days in its development, but contextual audio content has the potential to influence consumer decisions in a non-intrusive way, right before they buy.
By Nick Krewen
Jan 10, 2022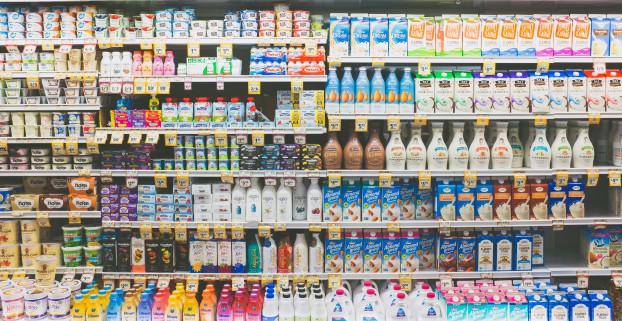 Last October, Montréal-based Stingray Media Group conducted a pilot program involving the Ontario network of Metro grocery stores.
Working with Hivestack and using a methodology developed in partnership with COMMB, Stingray used its propietary streaming music technology already installed in Metro locations across the province to implement an audio out-of-home (AOOH) test run to reach in-store consumers, ideally at the moment they were ready to buy.
The idea? Focus on products from 10 brands using dynamic 15-second audio ads that play after every 30 minutes of curated background music. The ads were designed to inform and influence consumers who were in close proximity of the spotlighted products – and to hopefully generate an impulse purchase.
"Stingray sent someone into every retail environment that they wanted to have AOOH-audited, and they tested to determine the audibility of the music being played on the Stingray speaker system throughout the retail environment, focusing on quality and clarity," Amanda Dorenberg, president at COMMB explains. "Then they sent that information to COMMB, and we took the 1:1 transactional data from the retailer to understand how many transactions were being made at a specific store or at a specific retail environment."
She adds that the team also conducted a research study and referenced a Canadian university report that studied retail shopping behaviours. "It indicated that the average grocery consumer spends about 30 minutes in a retail store, so we took that 30 minutes as a dwell-time factor and took the transactional data to understand the volume of transactions."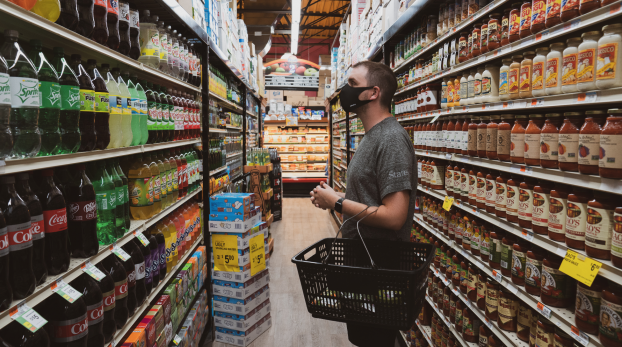 AOOH, a relatively new advertising channel, is just gaining traction in Canada after establishing itself in the U.S. via Indiana audio experience solutions provider Vibenomics in 2019. Dorenberg says it's proving to be a non-intrusive way to "speak to a consumer at a highly contextual moment in their sort of daily routine."
Stingray is so confident in AOOH's future that it is aggressively positioning itself at the forefront of the business. It recently partnered with Hivestack and Dollarama as a client, and just last week, the company purchased Princeton, New Jersey-based InStore Audio Network, the largest in-store audio advertising network in the U.S., for CDN$59 million.
With a weekly reach of 100 million shoppers through 16,000 grocery retailers and pharmacies in the U.S. and Canada – including prominent south-of-the-border retailers such as CVS, Rite Aid, Albertsons, Safeway, Southeastern Grocers – Audio Network generated approximately CDN$18.5 million in revenues in 2020.
Ryan Fuss, SVP and global media relations of Stingray, says the move is a natural extension of the retail footprint the company has been building since 2008, with its proprietary music streaming technology providing "digitally streaming premium audio experiences" for 13,000 customers in approximately 120,000 locations around the world.
Taking note of the growth of retail media among companies like Walmart, Loblaws and Best Buy, Fuss says the wheels were already in motion to develop its own "retail media" presence, buffered by already-present Stingray technology. "We're approaching [retailers] to remind them of the [Stingray] technology already installed in their locations and figuring out how to turn that from a cost-centre to a profit-centre through this retail media ad network that we're creating."
"We know how hard it is for brands and agencies to get into a retail environment," says Fuss. "But through [AOOH] we can give them access to... inform, inspire and influence shoppers while they're literally aisles away from the product. With cookies being abolished and making it harder for brands to re-target consumers, the first party data sets that we're using for the retailers to allow brands to buy against and create our methodology with COMMB, that's gold in this new world."
Kevin McDonald, president of agency Kinetic, says the big value of AOOH "is really that last touchpoint on the path to purchase... We've done a lot of work on following consumer movement patterns from home to stores, as well as how long they stay in store, but the piece that has been missing is, how do you talk to them at that last minute before they purchase something?" says McDonald.
Despite the optimism, McDonald said AOOH is only just beginning to get the attention of brands and agencies.
"I think it's starting to get on client's radars," he says. "I think it's still a little bit early days from the conversations we've been having. We're not fully there yet as there's still a lot of adoption and development that needs to take place. It's not a mad dash to include it in plans right now, but I'm sure as time goes on, it'll start to be part of the mix."
CairnsOneil president Devon MacDonald says that, despite the promise of AOOH, retailers may be apprehensive to initially incorporate the channel into their brick-and-mortar outlets due to the unpredictability of potential customer restrictions prompted by COVID-19.
"The challenge that we see in budget discussions with clients is that, with the pandemic, there's tremendous caution and uncertainty about driving in-store," he says. "And so those trends and the combining of things to create AOOH opportunity may not come to fruition until there's certainty in the planning process and certainty in foot traffic at retail locations."
That said, Fuss says Stingray is planning a rollout of AOOH-related announcements over the coming weeks and months as the company continues to invest in the evolving outlet, especially as it expands from grocery, pharmacy and convenience stores to other verticals.
"Our pilot showed that if you do it the right way and you do it thoughtfully, it can work for everybody," he adds.
TAGS: Ryan Fuss, Kevin McDonald, Cairns Oneil, Stingray, Devon MacDonald, Amanda Dorenberg, CARD, Kinetic, Hivestack, AOOH, Audio OOH, COOMB