A look at the rapid and ongoing growth of DOOH in Canada
Programmatic DOOH is increasingly becoming a channel of choice for many advertisers. Why is it so popular and how has it advanced so far in Canada?
By Mike Connell
Jul 8, 2021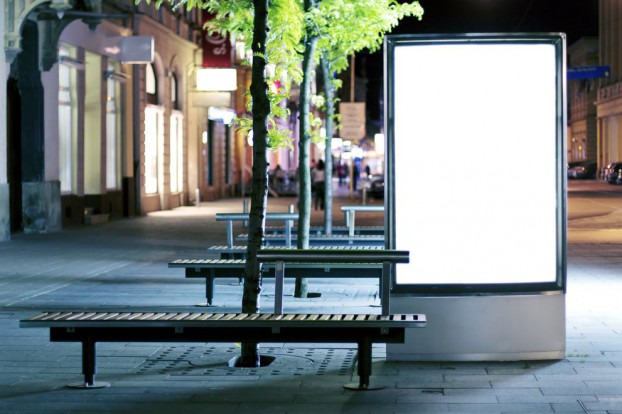 Just as the light was getting bright at the end of the tunnel, a particularly nasty variant reared its head and has been threatening recovery efforts in the U.S. ever since. Canada is now looking sheepishly in the rearview mirror, waiting to see if a similar back-track in restriction easing will impact its own economy.
More than half of Canadians are vaccinated, only slightly more than Americans, and they're responding by moving about the country and re-entering their social circles. In fact, COMMB recently reported that June activity around OOH locations was between 80% and 90% pre-pandemic levels. But that could change in an instant, as we've learned from the last 16 months, and so planners continue to deal with uncertainty, making digital OOH a reliable channel for future pivots, should there be another pandemic wave.
Over the last year alone, companies like Cineplex Media, Outfront, UB Media, Captivate, Quebecor and others have begun automating the bidding process of thousands of OOH boards, improving their speed-to-market and flexibility in order to meet unexpected shifts.
"When it comes to shifting launch dates or avoiding long creative turnaround times, digital out-of-home really is a great channel because you're not printing the asset, and you don't require the same approvals," that other activations require, making it increasingly similar to the digital space "where you can really turn it around quickly," says Michelle Arksey, director of connections planning at UM.
For example, Boston Pizza's recent patio "retraining" campaign involved two tiers, Arksey explains. The larger campaign was set to launch on June 22, however patios opened up a little bit earlier in some markets and so the UM and Boston Pizza teams had to turnaround something in three days in order to activate earlier in the month. It ended up being a simplified version of the larger campaign, but 100% DOOH because that was the only way the team could get it up-and-running near Boston Pizza locations leading up to the main campaign launch later in June.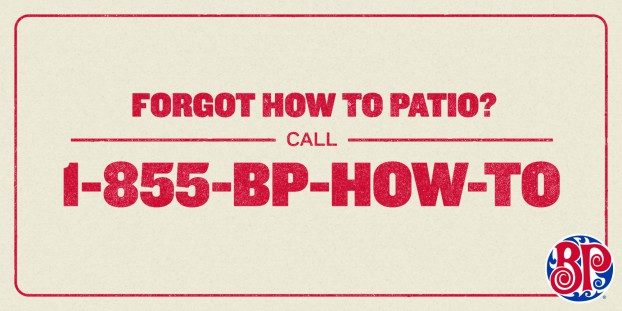 Historically, OOH growth was also spurred by taking advantage of the platform's potential.
Brandon Newman, president, media, at Allvision has been working in the OOH space for over 20 years. He harks back to his earliest memories of what would have been place-based activations, describing laptops in frames in convenience stores that had to be plugged into a traditional telephone line-style internet connection.
Then there was Tribar Industries' original Exhibition Place billboard (now Astral's), which, two-decades ago, was the only digital signage option overlooking the Gardiner Expressway in Toronto. Due to bylaws back then, it required some static components, which Newman says resulted in the top right corner of the board being the "digital side, full motion. And below that we have trivision, and then in the top left corner was another static base, and we would sell it off to three advertisers."
The early stages of DOOH required some agility and was pieced together to make things work. But, as the network grew, Newman says it was more important to discuss what they were going to do with the boards themselves. Many were just putting TV spots on these big screens. There were adjustments in some cases, but it wasn't as effective as it could be.
The first company Newman feels that really moved the needle in terms of what was possible on DOOH was Rogers. Newman, then at Media City, pitched Scott Metcalfe, the news director for 680News at the time, on providing full access to a digital billboard and put breaking news on the board itself – "like a Twitter feed," he says, with a certain amount of characters that would grab a driver's attention and get them to tune to 680News while they drove.
"That was the tipping point," Newman confirms. "I don't want to diminish other out-of-home faces, but when it costs this much to put up [a digital OOH display], you really think about where you're putting it, because the returns have to be good." In other words, it's the quality of the inventory that makes DOOH so popular, in Newman's opinion, not just the location but the integrity of the screens.
The data-driven back-end of DOOH is pivotal to the channel's growth in the country and its continued transition to programmatic, says Newman. "It's helped us leapfrog because of automation and dynamic content. And the more the boards can understand their immediate surroundings, whether that's traffic or weather, the more intelligent they become, and that's something you can't do with a static board."
That said, Newman warns that even though DOOH and programmatic capabilities provide better attribution and measurement, OOH was not built to be treated like a lower-funnel channel. "The programmatic platforms are pushing the logic of attribution modelling," he says, "and the agencies are grabbing hold of that, and rightfully so. But we can't lose sight of the fact that you have to be careful of overthinking things."
Newman points to a hypothetical activation on Highway 401 in the GTA, asking whether or not you really have to geo-fence a car dealership to ensure you're reaching commuters who are interested in automotive products. "Take a step back," he advises, and consider what the format is designed to do, and go from there.
Similary, in a recent column for MiC, Sheri Metcalfe echoes Newman's comments. "The normalization of tracking and attribution has us relying on the science while simultaneously becoming nervous about the art. It's a false choice, in my opinion. The science is impressive, and real-time optimization and creative "best practices" have a huge role within effective advertising, but so do delight and poetic brand stories."