What are buyers anticipating for week two of the Canadian Upfronts?
Execs from PHD, Media Experts, Horizon Media and Dentsu share their best guess as to what offerings networks will focus on this week.
By Mike Connell
Jun 2, 2021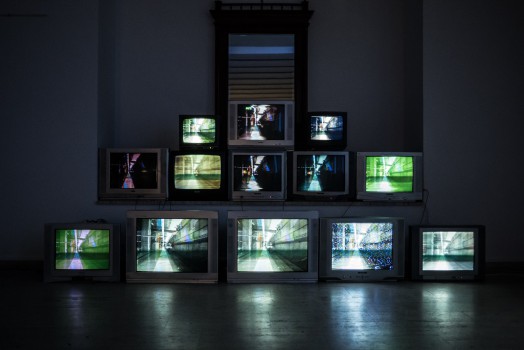 The Canadian Upfronts kicked off late last week with unveilings from the CBC and Quebecor (as well as an advance peak at some of Bell's programming picks), but this week will see even more Fall TV presentations from Rogers Sports & Media (June 8), Corus Entertainment (June 9) and Bell Media (June 10). CARD asked media buyers about their priorities, what they're looking for this year, and to provide some context and predictions based on what they saw Stateside as they assess the Canadian Upfronts and plan Fall TV investment.
Many identified trends around audience targeting, measurement and streaming services as important changes they'd like to see find their way across the border.
PHD: Diverse representation and ad opportunities are key
By Jeremy Johnston and Julie Adcock
Based on what we've seen, a concentrated effort toward both DEI and innovation is needed in the linear television space, and should be a top priority for broadcasters on both sides of the border as they ruminate on the future of ad-support television.
After taking in what our friends south of the border presented, the message was that inclusivity and greater BIPOC representation will be (or should be) a priority, and we imagine our Canadian broadcasters will follow suit and provide industry professionals – both on and off-screen – a platform to tell their stories. Many see this approach as a way of bringing back viewers who had tuned out due to lack of representation and relatability.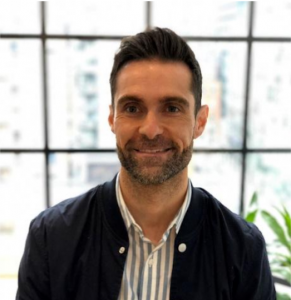 A few years ago, broadcasters tried to introduce new ad units and reduced ad loads. While there was some follow-through on this front, it appears as though new ad units and placements could be making a comeback next season.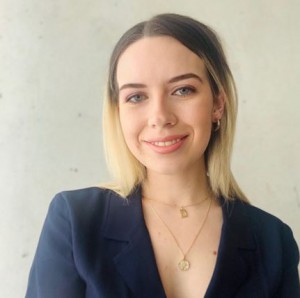 As broadcasters try and balance ad exposure across viewing environments, units like pause ads, or introducing ad-supported versions of previously non-ad-supported content could be on the horizon.
Warner made big news with new ad-supported hybrid HBO Max options, creating a coveted new opportunity for advertisers to align with even more premium content, and we think it will be interesting to see if Canadian broadcasters decide if it's worthwhile to open more content to advertisers here.
To that end, they should also address the elephant in the room: TV viewing is down, and the cost of production and licensing rights is astronomical. There is no question that this past year was full of uncertainty for everyone, and we are eager and hopeful that broadcasters will provide sustainable solutions for buyers and advertisers, that will focus on long-term cost stability for advertisers.
Media Experts: The pipeline has more shine than actual programming
By Richard Ivey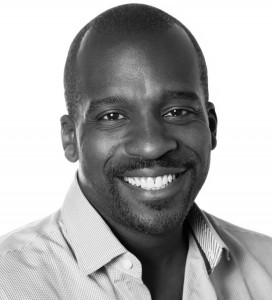 The upfronts used to be a time when broadcasters would highlight the plethora of content that they planned to bring to our TV sets in the Fall. Over the past few years, there has been a marked shift from focusing on content to focusing on the way the content is being distributed.
While we saw the usual sizzle reel of crime procedurals, reality shows and tepid comedies (with far fewer sitcoms than usual), this year's U.S. upfronts were firmly focused on how the broadcasters were going to bring this content to consumers. Namely, through their streaming platforms.
For most of the past decade, broadcasters have watched and worried as non-ad-supported platforms like Netflix and Disney+ have siphoned away viewers from ad-supported linear TV. This year, it's clear that broadcasters found their footing and are pushing back.
Just about every major broadcaster in the States is launching or expanding their free ad-supported streaming services to try to woo viewers back to their content – and their advertisers. The push behind this is obvious: revenue! Consumers are suffering from 'subscription fatigue' and may not be willing to sign up and pay for one more service. The subscription cash cow is slowing down. Ad-supported streaming is a way for broadcasters to win back audiences and generate some much-needed revenue.
This trend is reaching the North as well. Over the past couple of seasons, we have seen Bell Media launch and push their ad-supported CTV app, CBC has GEM, while Corus works with Amazon Prime to push their Global and specialty shows through StackTV. This new focus on the pipes instead of the content will be a significant part of the discussion with Canadian broadcasters going forward.
At the Canadian upfronts, expect to hear a lot of talk about ad-supported streaming, dynamic ad insertion and data-led buying.
"But what about the shows?" you might ask. While content has traditionally been a carrier of eyeballs in support of advertising, as we shift toward audience buying, the shows themselves are becoming less of a feature and more of a sideshow to the main attraction – the technology. The focus on the platforms will likely see broadcasters stick to non-risky fare that can generate consistent audiences. It's why you'll see more procedurals (another CSI, another NCIS and another FBI) and reality shows on the schedules. They offer low-risk audiences the broadcasters can monetize more easily.
Perhaps the pendulum will swing back to content (shows) over platforms (pipes) in a couple of years, but for now, we need to prepare our buyers to be focused less on the shows that will 'hit or miss,' and more on the technology that allows us to connect with the audiences that are there.
Horizon Media: Expect more platform-agnostic and audience targeting strategies to be unveiled 
By Cobi Zhang and Jenny Croswell
There was no big headline for the U.S. upfronts this year. No big data story, no ground-breaking OTT announcement and no super-exciting new programs.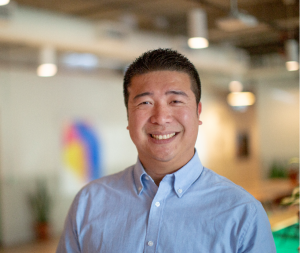 As the world recovers from the pandemic, playing it safe may be the best strategy, as evidenced by many broadcasters in the U.S. taking a platform-agnostic approach when it comes to content which was all about premium video at scale.
It will be interesting to see if this is a trend adopted by the Canadian broadcasters. Will they take the standard night-by-night approach, or focus on their overarching video content and distribution strategies?
With the proliferation of streaming and the acceleration of video consumption during the pandemic, one would expect broadcasters to emphasize their streaming options and reinforce improvements that make it easier for buyers to transact and measure this inventory.
NBCU opened upfront week emphasizing their platform agnostic content strategy, along with some management restructuring to facilitate line-of-sight across platforms. Noticeably, NBC didn't present a weekly programming grid on their linear network, which is typical in network upfronts. Instead, when new shows were introduced, they were labeled with "available on Peacock," the network's OTT streaming platform in the U.S. In Canada, Corus struck an exclusive deal with Peacock in 2020, so we expect to see some of these new programs appear on Corus' fall schedule.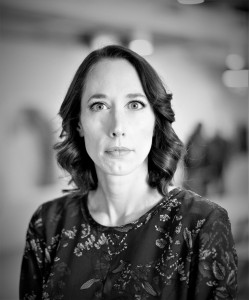 Similarly, ViacomCBS focused on a holistic content slate facilitating the ability to pitch it entire ecosystem – 60 million monthly full-episode viewers – to agencies and advertisers. As Stephen Colbert promised, "You want to target left leaning tiny fedora-wearing ping pong enthusiasts with a passion for crime procedurals and strawberry lemonade popsicles but who have that thing where cilantro tastes like soap? We can do that." Expect audience targeting to be a theme of the Canadian upfronts as broadcasters work on building their automated buying platforms fused with their first party data.
From a DEI perspective, while many of the networks and broadcasters allude to diversity and inclusion efforts, it was disappointing that the discussion didn't dive very deep. Given that much of the Canadian broadcasters' content is picked up from the U.S., it will be interesting to see how DEI is tackled within the Canadian upfronts and if some of the work that must be done can be anchored in home-grown content.
Dentsu: A bigger focus on sports and ad-supported streaming
By Adele Lettau
The U.S. networks presented their TV Upfronts virtually for a second year in a row and gone are the days of going through a primetime schedule in detail night-by-night. The time it would take to go through the strategy of new programming, where they lived on their schedules, lead in power, etc., shifted to an overall picture of programming ecosystems, and updates on the power of streaming platforms.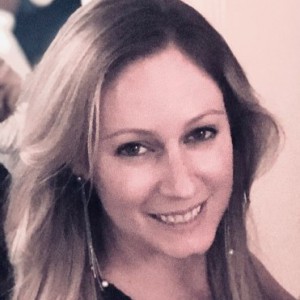 Fox touted tubi, NBCUniversal pushed Peacock, WarnerMedia debuted HBO Max with Ads, ViacomCBS highlighted Paramount+ and Pluto, Discovery presented Discovery+ and ABC/Disney featured Hulu. Ultimately, the U.S. networks are making strides to follow the audience's viewing habits, and better invest and integrate with Connected TV offerings.
I expect a similar style and approach from our Canadian vendors. Focus will be on their advanced audiences, and holistic/cross-channel strategies that extend across their total portfolio. SAM and Cynch audience platforms will be re-highlighted as a strategic audience approach to buying, and updates will be shared on new partnerships and advances in the Connected TV space.
I'm also predicting the adoption of Hulu's highly anticipated 'Pause Ad' as a future buying option and opportunity on currently non-ad-supported platforms in the Canadian market.
Procedural franchises are set to dominate a massive portion of the Fall line-up, and theme night viewing parties can be planned three nights a week this Fall. CBS will own Tuesday night with three hours of FBI, while NBC will take over Wednesday night with the Chicago series (Chicago Med, Chicago Fire, Chicago PD). The network will also dominate Thursdays with the Law & Order franchise (Law & Order: For the Defence, Law & Order: SVU, Law & Order: Organized Crime).
Fox pushed live sports and their ability to attract large audiences – 50% more live content than its competition – while NBC announced the final seasons of This is Us and Brooklyn Nine-Nine, garnering more attention from viewers who have been on the journey the whole way, and look forward to seeing how the series ends.
Here in Canada, I anticipate big pushes from Rogers (Sportsnet), Bell Media (TSN) and CBC (Olympics) on live sports, and mass reach. A strong promotion will likely be put behind the final season of This is Us, where we will possibly see a repeat of the big audience numbers like those from two years ago in the final season of the Big Bang Theory.