Upfront season is coming: what's the sentiment among buyers?
With Upfronts around the corner and the content pipeline delivering, some (but not all) buyers are hopeful that TV ad demand will rally.
By Patti Summerfield
Apr 5, 2021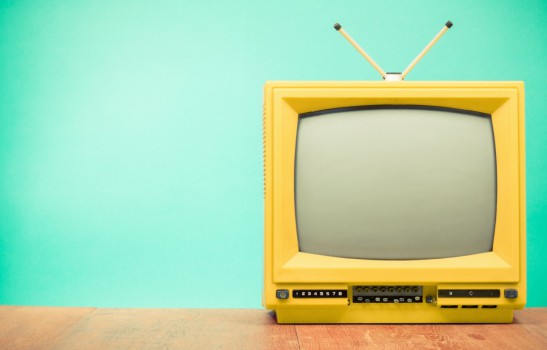 Upfront buying season is just around the corner and some media buyers are hopeful – but not yet convinced – that TV programming and ad spend will move closer to pre-COVID levels.
Presentations are once again expected to be virtual, just as they are in the U.S. where many of the top broadcasters have already scheduled for mid-May. While not all Canadian broadcasters have solidified plans for their upfront events, Corus Entertainment did say in a statement that the content pipeline continues to deliver new and returning series across scripted and unscripted genres, both domestically and abroad. In addition, Corus says it's seeing a positive recovery in ad spend year-over-year; although, much like the economy, certain product categories remain negatively impacted by prolonged operating restrictions.
In the Quebec market, Tania Drapeau, broadcast director at Touche Media, says that with TV content investments closer to levels seen pre-pandemic, the agency is looking forward to the fall programming upfronts. "The remote format for upfronts that was adopted last year due to the pandemic, was appreciated by agencies [for safety considerations] and is most certainly the approach that will dominate in 2021, according to various networks in Quebec."
On the programming side in Quebec, Drapeau is expecting a sense of normalcy with returns of big productions and dramas that have proven themselves in the past, as well as new shows with high entertainment value such as variety and reality shows. "Since entertainment is a focus, we've seen less catch-up as live viewing is high on these types of shows, however, catch-up in production is still needed when it comes to drama-driven programming."
One example of the popularity of entertainment and home-grown talent in Quebec is Star Academie, which returned to TVA for a 12-episode winter season last fall. The popular talent series last aired on TVA in 2012 and was drawing up to 2.34 million viewers per episode. Quebecor says news of the show's return triggered an almost immediate response from advertisers.
"Production has resumed, and the networks know that getting fresh, appealing content is important to the success of the upfront period," says Sebastian Rennie, chief investment officer for GroupM Canada. "We saw in the fall last year that when content that appealed to viewers was available – sport or general entertainment – the audience was willing to tune in. We are forecasting client demand levels to ramp up as the year progresses and expect TV to retain a similar share of overall spend to 2020."
That said, Simon Chan, SVP value management at Publicis Media, assumes spending will continue to be down compared to pre-COVID levels. "I think tuning was down last year [because of the pandemic] and so far, tuning is down this year as well. We've seen a consistent dropping. Last year tuning was down because sports wasn't there, but even when came back in August, tuning didn't come back up [to pre-COVID levels]. Everyone is going to streaming, OTT, direct-to-consumer, and maybe there's more cord-cutting as well."
According to Standard Media Index, TV ad revenue in Canada declined by 19% in 2020 and has been slow to recover. Compared to TV ad spend performance in the U.S., Canada was actually higher prior to the pandemic (-2% in Canada vs -6% in the U.S. year-over-year) but fell further and faster than the U.S. when the pandemic hit in Q2. In the post-pandemic normalizing period (Q3 & Q4), Canada's recovery in TV ad revenue was well behind the U.S. (-11% in Canada vs -5% in the U.S).
Looking at spending by advertiser category during that normalization period, there were four sectors – automotive, CPG, general business (including home furnishing and appliances, home improvement and gardening, education, government, power, and utilities) and pharmaceuticals – that combined to increase investment by 7% in the U.S. In Canada, those same categories combined for a 7% decrease. Those four sectors were more cautious with regards to spending on advertising in Canada, according to SMI. The other eight categories – apparel and accessories, entertainment and media, financial services, restaurants, retail, technology, travel services, and wellness – had similar combined declines in Canada and the US (-14% and -15%). Financial services were the only outlier, over-performing in Canada.
In addition to lower marketing budgets overall, relatively higher TV ad unit pricing in Canada may have also been a contributor to the underperformance in Canada. News genre ads saw an average increase in cost of 31% in Canada, while only 13% in the US. Entertainment genre ads decreased by 26% in the US, but only 12% in Canada. And finally, the overall trend of digital growth is more exaggerated in Canada. TV's share of ad dollars in Canada was 36% in Q4 (44% in the US.), while digital's share of ad dollars is 64% (versus only 56% in the U.S.).
"While we have seen an increase in television spend in 2021, it has not returned to pre-COVID levels," notes Magnus Nisbeth, VP, investments and operations at Initiative Media. "Clients continue to proceed with cautious optimism, recognizing that things can change in an instant and therefore, they have to find the right balance of securing optimal inventory at the most cost advantageous rates while seeking maximum flexibility."