As cookies crumble, will MMM fill in the cracks?
As Marketing Mix Modelling grows in importance, some experts predict a rise in marketers bringing the model in-house.
By Patti Summerfield
Dec 6, 2021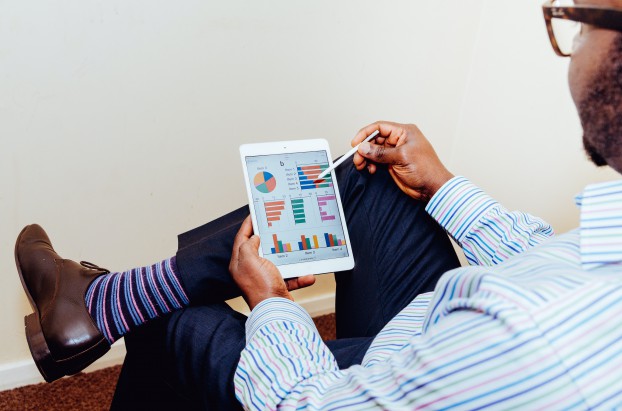 Marketing Mix Modelling (MMM), an analysis technique that, traditionally, took lots of time and math to complete, has become an easier and faster process thanks to new technology.
Marketers use MMM to discover the short and long-term effects of marketing and advertising activities, allocate media dollars effectively, and forecast future sales. Campaign components are also added or changed to determine how various elements contribute to a marketer's goals.
And now, as marketers continue to look for alternatives to cookies, some expect MMM to garner much more interest in the coming year. That's because, unlike cookies and alternatives such as Trade Desk's Unified ID 2.0 or Google's privacy-sensitive FLoC (Federated Learning of Cohorts) solution, MMM goes beyond identity-based digital audience targeting to factor in all marketing and media activities.
Measurement in the digital space has always been a challenge, says Erica Kokiw, EVP, digital at UM, and the depreciation of cookies has only amplified the difficulty of cross-platform measurement.
"While a clear solution is still in question, we know what will be important... First, getting a privacy-compliant single view of the customer will be key. Second, clients will need to create a custom attribution or marketing mix model built for their business. The methodology and data used in the model will need to be agreed upon internally as the source of truth."
In Canada, Arima introduced a self-serve product that puts media planning and marketing mix modelling into one platform – which also factors in sponsorship spends and other marketing components like product updates and trade shows. The Toronto-based data science company was founded in 2019 by Winston Li, former data scientist with PwC Canada and OMG.
According to Arima, MMMs should guide the budget planning process and determine what media budget is needed to achieve business goals. Data collection is automated and continuously updated. Arima recommends 12 months of weekly historical data to build an accurate MMM and is working with Google to access granular campaign data to make matched market tests available through the platform.
Chris Williams, former VP digital at the ACA, is now working as a consultant with Arima. He expects that, in the future, marketers are going to bring MMM in-house (if they haven't already) because if they change agencies, they don't want their model or math to leave with the agency.
"[Marketers are] looking at the numbers and playing with 'what if' scenarios. It really starts to put a lot of power into the marketer's realm and that's why you start to see marketers bulking up on in-house services. It started with marketers going into search, social, and programmatic – and now marketers are looking at in-housing MMM."
Ron Pinelli Jr., SVP digital research and standards, for the US-based Media Rating Council, says some attribution measurement methods often rely on impression or user-level data, as well as matching at this level across disparate datasets.
However, these approaches may be challenged to respect privacy regulations and consent, impacting the ability to truly conduct cross-media attribution across media channels and properties. Pinelli says MMM is less reliant on granular measurement and connecting datasets at the individual level so it may be more prepared to grow in a privacy-safe manner.
"In addition, MMM attempts to account for environmental, cross-media, and non-media factors in a more holistic way than an attribution approach," adds Pinelli. "Both approaches continue to be viable for appropriate use cases and campaign goals, but there may be a shift toward MMM for use cases where individual or impression level data becomes less ubiquitous."
Photo by Adeolu Eletu on Unsplash