What's happening at Canada's TV broadcasters?
We check-in with execs at Rogers Sports & Media, CBC, Corus Entertainment and Bell Media on where they're investing their platform and programming dollars.
By Mike Connell
Mar 1, 2021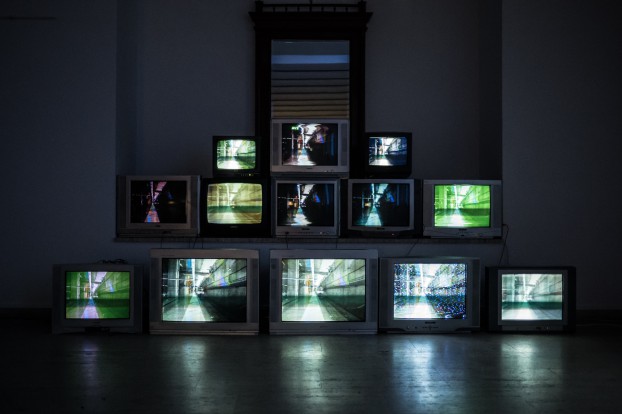 Budget cuts, studio closures, production halts and live event cancelations are just a few challenges the Canadian TV landscape faced over the last year.
The country's broadcasters have been forced to take stock of what's working, what's not, and where to invest in order to navigate the next steps towards maintaining relevance both in and after the new-pandemic-normal.
"The past year has undisputedly been a struggle for everyone, across all industries," Donald Lizotte, general manager and chief revenue officer at CBC & Radio-Canada Media Solutions, tells CARD. "We have not been immune to the challenges, but we have learned a lot about our business, and what sets us apart."
"Bell Media was the business unit hardest hit by the COVID-19 crisis," reports Justin Stockman, VP content development and programming for Bell Media, with properties affected by production shutdowns, and the impact of the pandemic on live sports having widespread effect. Infrastructure-wise, Bell Media went through several waves of job cuts in early 2021 in what it called a move to a "streamlined" operating structure.
That said, "the pandemic underscored the importance of our digital properties and streaming capabilities," Stockman says. "We saw streaming consumption increase across our digital properties, with significant growth in connected TVs and smart speakers as audience behaviour shifted into the home."
According to Stockman, Crave subscribers hit approximately 2.8 million at the end of 2020, up 8% over 2019.
Troy Reeb, EVP broadcast networks at Corus Entertainment, notes, like the other broadcasters, that the volatility in production "has everyone looking further afield to find content to deliver," adding that "more foreign content has been brought into the schedule, which has also been a benefit to us as a seller of content."
Overall, Reeb notes that the pandemic saw more people setting their own schedules, accelerating Corus' shift to on-demand programming, as it reported sharp increases in audience numbers across services like StackTV and the Global TV app.
Specifically, the Global TV app saw a 70% increase in media starts year-over-year this past January, growth attributed to the company's connected TV platforms, which are growing at close to 200% year-over-year.
The broadcaster reports over 400,000 paying subscribers for Nick+ and StackTV, reaching almost 300,000 paying subscribers for StackTV in October 2020 alone.
Similarly, Al Dark, SVP of revenue at Rogers Sports & Media, called out a consumer behaviour shift. "[There's] a fragmentation, from a viewer perspective, in terms of how they're accessing our content and channels," he says.
Dark says that means it has had to look at how it invests in its platforms. "Ensuring the apps, which assist us in getting content into people's hands and on their devices, are as robust as possible. That they are engaging for consumers." And, he stresses, Rogers Sports & Media needs to ensure it has partnerships with the right distribution partners.
He references Samsung and LG, noting that they are discussing getting Rogers apps directly on smart TVs. "And you've got companies like Roku that are coming up the middle and challenging the traditional ecosystem. We're talking with them as well."
According to Dark, Sportsnet reached 26 million Canadians in 2020, and during the live sports gap (from mid March to mid July 2020), Canadians watched 8.2 billion minutes of Sportsnet content across all channels, with Sportsnet NOW and NHL Live's paid subscriber base each growing by 19% in 2020.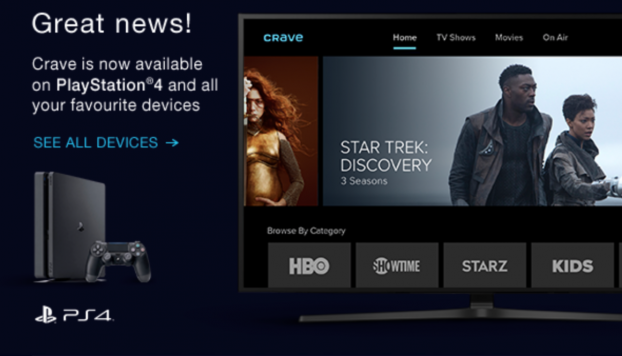 Stockman says distribution is also a key part of Bell Media's strategy, "including the expansion of Crave into Roku, PlayStation 4 and PlayStation 5."
However, Dark acknowledges that with all the content that's available to viewers right now, it's more important than ever to invest in changing the viewing experience by making it more engaging.
He calls out real-time voting and multi-screen viewing. "If you look at Sportsnet or NHL Live, you can watch three games at a time," Dark says. "There are a number of opportunities where we can enhance a viewer's experience and give them more options to connect and engage with the content that they want the most."
Bell Media is also focusing on bolstering its digital products, Stockman says. That includes its direct-to-consumer offerings such as CTV and Noovo's AVOD platforms, as well as TSN and RDS Direct, he says. Stockman reports that the broadcaster has already started seeing year-over-year increases in usage, video starts and visits resulting from the additional offerings. More specifically, he says that Bell Media has increased primetime viewership for Québec TV and digital brand Noovo by 6% in the Fall 2020 season, and gaining 1.5 percentage points in market share among adults 25-54.
As Canada's public broadcaster, Lizotte says the CBC was potentially less affected by schedule disruption than its competitors.
"We create a lot of homegrown content, on the local and national level, and in both official languages. As a result, we are in control of our schedule, and had a fairly stable Fall and Winter schedule that we were able to announce during the traditional upfront season," he says. Not only providing consistent content for its viewers, but "stability for advertisers they couldn't get anywhere else."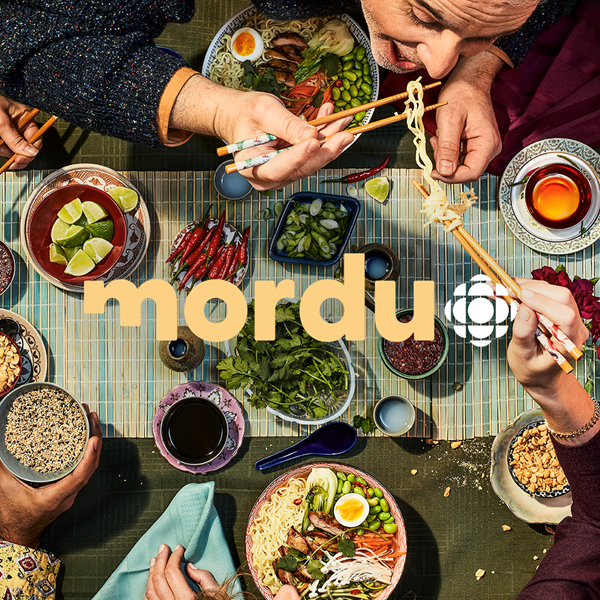 The key for CBC was doubling down on what was working, specifically noting a resurgence in baking, which bodes well for its Great Canadian Baking Show. "On Radio-Canada, we used these insights and recently launched Mordu.ca, a new French-language cooking and food platform that brings together the full slate of the public broadcaster's culinary content under one roof," Lizotte says.
Reeb stresses that it's a whole new world for broadcasters right now. "Our competitors are not just Rogers, Bell Media, etc. Our competitors are the international streamers," he says. "We can't control what the government is going to do to try and level the playing field, but we're hopeful they will step up and see the tremendous discrepancy between the rules we play by and the rules they play by, and try to fix that."
While "Canadian media companies are working their butts off to continue to show value to our audiences and advertisers," says Reeb, "we also have to work our butts off to show value to our traditional program buyers in the United States and elsewhere." He points to the fact that there are no barriers for international streamers to "bring their content and their networks into the country through the internet."
Bell's Stockman agrees: "The Canadian media industry is facing increased pressure from international players. A fair and equitable framework for all participants is necessary to ensure that we can continue to compete, invest, and innovate in bringing world-class content to Canadians, including original productions and trusted local and national news."
Solutions exist, though, Reeb says, pointing to Peacock TV. Instead of coming into the market, Peacock's owner NBCUniversal licensed its original content to Corus, allowing it to air shows across its digital and linear channels. A similar deal came out of Bell Media when it partnered with HBO Max to house some of its content on Crave and its CTV-branded channels.
Reeb says his focus at Corus is to provide audiences with content that can't be found on global streaming platforms and Canadian advertisers with targeting and reach they can't get anywhere else. "The difference between our streaming products, and streaming competitors like Disney+ or Amazon Prime Video or Netflix," Reeb explains, "is we open them up to advertisers," in order to provide a lower-cost, ad-supported TV experience, specifically across StackTV, its Global TV app and Nick+. Although, because StackTV is available through Amazon Prime Video, Reeb says they are still "trying to work out the digital ad insertion opportunities in that product."
"We're looking to build out our portfolio of original content, not only content that travels well beyond our borders, but also that offers opportunities for advertisers to be integrated into programming," he says, pointing to the broadcaster's successful track record for integrating sponsors into programming like Big Brother Canada.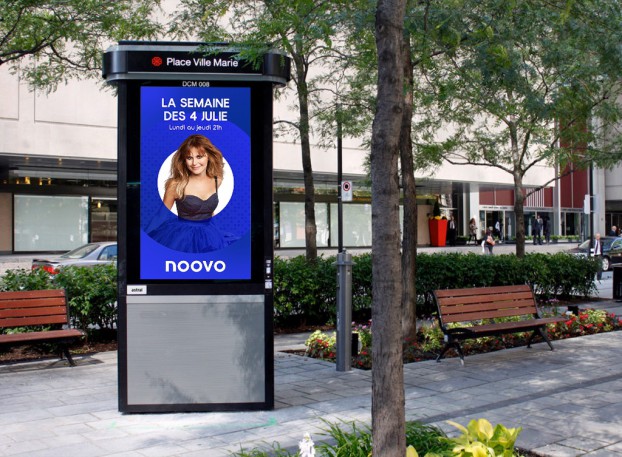 At Bell, Stockman says the media company continues to invest in original Canadian content across Crave and CTV, as well as in news content for Noovo that "will deliver much-needed choice and competition in Québec media. This includes the upcoming launch of Noovo Info, a fresh voice in French-language news broadcasting."
According to Al Dark, the biggest lesson Rogers Sports & Media learned over the last year is the importance of data and analytics. "I see the future of true addressable advertising at mass where we'll be able to define households or devices, based on anonymous segmentation and deliver different advertising experiences to different users through their devices," he says.
Ultimately, though, Dark says it's important for broadcasters to be aligned. He stresses the importance in having appropriate measurement systems in place "to prove engagement and improve attribution models on the back-end."
Outside of the pandemic, Stockman says "this past year saw another seismic shift in how we approach everything we do, as we continue to address systemic racism by changing our culture and our content. We are unwavering in our commitment to diversify the voices both in front of and behind the camera, backstage, and in our offices."
"If the pandemic has taught us anything, it is that the world can change in an instant," says CBC's Lizotte. "In order to succeed, you need to be flexible. We have learned that we need to be flexible, nimble, and agile across all our departments – from our programming team, to our scheduling department, and of course, within our sales group, because we know our clients' needs are changing, now more than ever, and we want to change with them."