Start, Stop, Change: The comings and goings of Canadian media
Is now a good time to launch a new OOH network? Is better TV attribution all it's cracked up to be? Experts weigh in.
As major parts of Canada's economy restart, the advertising industry has been responding in kind. There are new ways to buy, new networks and new opportunities. However, there have also been cancellations, shutdowns and permanent closures. Here's a rundown of what's in, out and updated this month.
Start: Canada's newest OOH network touches down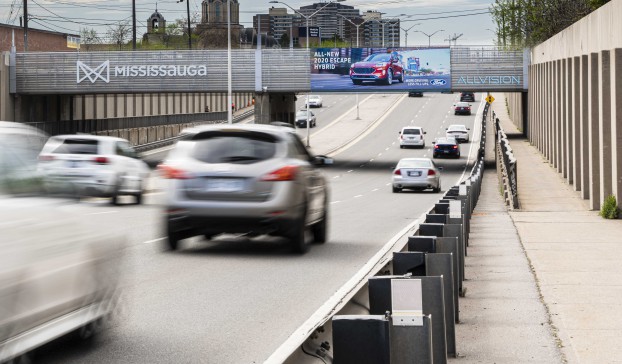 Despite the COVID-19 pandemic being synonymous with shutdowns, cancellations, delays and all sorts of negativity, there have been a few new items to celebrate. One of those new items is Allvision, which has launched a new digital OOH network in Toronto, Montreal and Vancouver. It's anchored by its GTA presence, which will be home to 39 billboards by September across the 400 series of highways. It also boasts a half-dozen faces in the Montreal and Vancouver markets.
OOH demand plummeted at the beginning the pandemic, although some agencies have reported an uptick in the last month as foot and vehicle traffic has spiked. Buyers have told CARD that rates have held throughout the pandemic, although bonus impressions have been thrown into buys more frequently when demand was at its lowest. However, buyers have said demand is now much higher than it was in April and early May, particularly in the Vancouver market.
Still, global OOH investment is expected to go down 25% this year according to GroupM. Magna predicts that it will drop 16% in Canada. Could more faces really help that?
Maybe, says VMC Media president Scott Stewart. The fact that Allvision has prioritized digital will be useful in the post-COVID world. "Static out-of-home has its place, but most companies have already swapped out their best locations for digital. Static can still exist in some reach plans, but frankly, I can't remember the last time I did a traditional out-of-home placement. It might have been five years ago. I'm starting to see that the limitations of traditional out-of-home have sort of exceeded the value of using it."
Stop: Free papers shuttered in Manitoba, Southwestern Ontario
Some magazines have cancelled single editions during the pandemic to offset declining revenue against expensive print production costs. However, a few community paper titles have shuttered all together in recent months and weeks. Postmedia shuttered 15 papers in small- to mid-sized markets such as Napanee and Kingsville in Ontario, and Selkirk and Gimli in Manitoba.
In addition to those community papers shuttering, some local magazines are anticipating further difficulties. A study commissioned by a consortium of magazine associations including MagsBC, Alberta Magazine Publishers Association, Association québecoise des éditeurs de magazines and Magazines Canada, 183 out of 394 Canadian magazine publishers surveyed expect to shut their doors if they do not receive proper assistance.
Now and Georgia Straight owner Media Central stated in an open letter to shareholders that it's trimmed nearly $300,000 per month in savings since the start of the pandemic due to cuts (including staffing). While the publications aren't going anywhere, the letter stated that its future priorities included "eliminating a focus on venues and arts" – two subjects Now has been revered for – in favour of newer topics such as finance and esports.
Sarah Ivey, founder and CEO of Agents of Necessity, says losing publications in small markets or covering niche topics can make granular planning harder, but says it should push brands more toward audience planning, rather than buying by publication or postal code. "We need to rethink how we think of communities in general," she says. "Brands need to think about their high-valued communities in a different way. It's less about urban or rural and more about behaviours to plan around. There are more obvious things for reach like out-of-home and radio, but now is really a time to consider audience-based planning."
Stewart adds that the strength of these publications was never necessarily the scale of their audience, but time spent. He says for that reason, there is an opportunity for radio to step in with smaller and niche markets, but radio faces the challenge of "having switched over to a lot of syndicated content to fill airtime" as opposed to hyper-local programming. However, he says, if niche and local radio can build their slates to target the right audiences, it can result in meaningful time spent and a strong option for advertisers.
Change: Bell Media adds attribution to SAM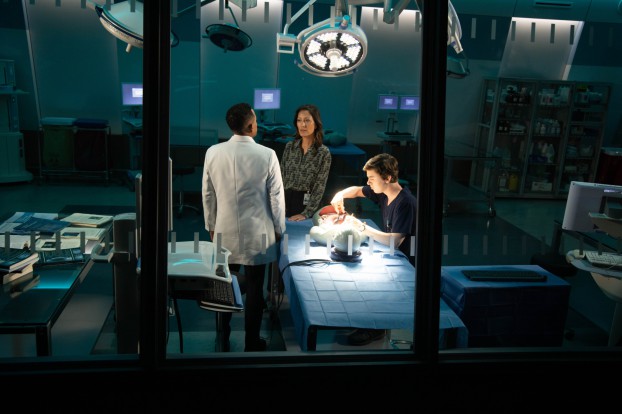 This year's Upfronts, which aired virtually for all of Canada's networks, had slightly fewer announcements in terms of new shows (due to production shutdowns) and a smaller number of new ad placement and technology announcements than last year. But Bell Media did unveil updates to its SAM advanced buying system.
SAM (Strategic Audience Management) was conceived to allow advertisers and their agencies to buy and plan against more specific audience segments, including their own custom audiences. Now, SAM will also offer attribution to show advertisers correlations between ad exposure and online purchases or site visits.
Ivey says this sort of advancement was needed "10 years ago," and that given the new economic slowdown, it will be a welcome tool because TV ad dollars will be more scrutinized than ever before.
But Tonia Beale, director of trading at Mindshare's Excelerator Media, says that along with the added attribution, she'd like to see the same flexibility offered to SAM that was offered for Bell Media's more traditional buying segments. During its presentation, Bell Media said that fall campaigns booked by July 31 will be guaranteed 100% audience delivery for adults 18 to 49, 25 to 54 and women 25 to 54. Beale tells CARD there's less incentive to buy in more specific or specialized groups if there's not the same guaranteed delivery, especially at a time when audience guarantees are crucial.
"I like the idea of all the flexibility that networks are offering, because flexibility is key right now. However, if you're only going to guarantee [certain demos], you can't necessarily talk about customized audience segments and then only guarantee those three demos," she says. "We have clients who have specialty demos like 'adults 25+', or '35 to 54.' I'd say if you're going to go in with a guarantee, go full-tilt."