New and Now: Out of home for homebodies
Amidst lockdowns, large-format billboards have lost their oomph. But is there potential in small screens?
The COVID-19 pandemic has turned Canadian habits upside-down and inside-out. Or perhaps inside-in.
While most media consumption has gone up, the once-reliable OOH has seen audiences dwindle in high-traffic areas. Billboard havens like Yonge-Dundas Square and the Gardiner Expressway now border on unsettlingly quiet. This has resulted in a pull of spend from OOH and a momentous amount of excess inventory. Some of it has gone toward running PSAs, while other spots have been added on to outdoor campaigns as bonus impressions.
Although the warmer months could see restrictions lifted and more foot traffic flowing into downtown – outdoor spaces opening up is part of "phase two" of Ontario Premier Doug Ford's plans to re-open the province, although no date is set on that – GroupM's Brian Wieser doesn't see this as a guarantee that OOH demand will go up.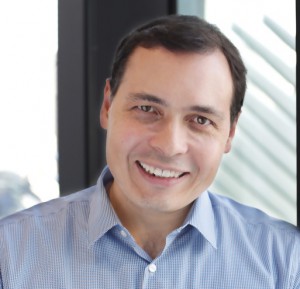 "Time Square, Piccadilly Circus, Yonge-Dundas… they're not going to look like they used to," says Wieser, the group's global head of business intelligence.
While Wieser says it's not always accurate to use China as a barometer for North American behaviour – the economies and social norms are already quite different – it is interesting, he says, to look at traffic patterns in China as its restrictions have been gradually lifted. While weekday traffic is approaching similar levels to where it was prior to the lockdown, "Weekends aren't close to where they were before." He says it's a sign that people are still feeling trepidation about the prospect of mass gatherings or settings like shopping malls. "You interpret that as: people just want to go home."
But although that might contradict the very name of the industry, there's no reason out-of-home can't appeal to homebodies.
Over the years, OOH networks have made a steady entrance into the residential market; rental buildings and condo towers have increasingly welcomed place-based advertising provided by vendors such as Pattison, MaxTV Media and others. Last month, four OOH vendors partnered to combine their networks to advertisers looking to access people at homes, as these screens take in a much bigger share of the audience.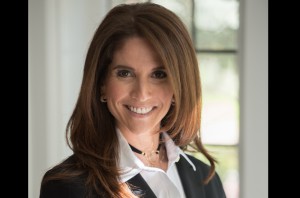 Debbie Drutz, CEO of the OOH specializing agency Novus, says there lies potential for certain brands to tap into multi-unit residential screens, although it's purpose is very different from typical large-format OOH and thus it will work for different brands. Novus itself has studied traffic patterns throughout the pandemic and residential place-based media is one of the categories that has seen a spike in impressions since the start of the pandemic.
"Typically, 80% of investment sits in the large-format outdoor," she explains. "Place-based, on the other hand, is more unique and niche. It's meant to appeal to advertisers who usually have very limited budgets. The message is one-to-one versus one-to-many, so it might require more of a call-to-action, versus your typical out-of-home creative where it's a standard of five words or less to get someone's attention."
Drutz says for brands that have pulled flyers, either in the short-term or permanently, lobby and elevator advertising might be a natural alternative. "We'd like to start testing what these elevator screens can do as a replacement for a flyer drop," she says, adding that mobile targeting options can also allow grocery and retail advertisers to target a user after they've been exposed to the ads, serving better deals.
It's not at all a replacement for large format, says Drutz, who says that toward the end of April, buying activity did start to resume among some of Novus' outdoor clients.
"If you're doing something very specific, like for a launch, it's an interesting layer as an add-on. But you still need depth and reach."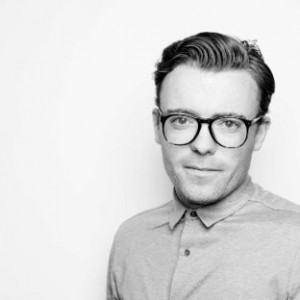 Charlie Almond, VP and director of brand experience at Isobar, says as brands plan for the future, they need to consider that people will be sticking close to home for a while. Looking at consumer behaviour, he says, one starts to get a good idea of where people's movement patterns might change.
For example, he says, "People are suddenly working out at home, and many are actually happy with it. You have people asking, 'Do I really need to go to the gym? Do I need to be in close proximity with sweaty people spending $50 or even $100 a month to do so?'" Gyms had previously served as a niche market for place-based media in Canada, particularly on digital cardio screen and common area signage, but Almond says foot traffic in gyms – as well as malls, theatres and other high capacity places – might take time to re-adjust.
But he says focusing only on place-based advertising in residential buildings is not as long-term a solution as pivoting to more digital and mobile environments. The crisis coincides with the rise of 5G, which is set to expand into Canada over the next 18 months to two years. "That's going to have a massive impact in people's ability to get online and be online constantly, so we're already seeing a huge leap because of the situation, and there's going to be an even bigger leap. As people become more comfortable in a digital environment, brands need to be as well."
In the meantime, Almond and Wieser both say the large-format, outdoor OOH will stay quiet for a while, even well after people have started going outside. It will also depend on how the respective categories that are typical advertisers fare throughout the coming recession. "Out-of-home has historically attracted a lot of luxury, technology and auto brands," Wieser explains.
As for rates, Wieser says depending on "how hard-up the vendors are," there may be a lot of giveaways and bonus impressions over the next few quarters.
But Drutz says it's unlikely that the decrease in demand will result in rates falling in outdoor – or rising in place-based – anytime soon. Drutz formerly worked on the sell side with Astral media, and adds that if she were once again running a sales division, she wouldn't hesitate to hold rates. "The luxury out-of-home has, even though there's an infinite number of impressions, is that there's capacity. So you look at where you have available capacity, and you compensate. If it's Q3 and you're getting audiences at only 80% of what you were expecting, we can easily compensate with 20% inventory. That's the beauty of being traded on CPM across the board.  So one-to-ones in place-based, those CPMs are typically much higher but the scale is obviously lower so you'll still usually end up paying less."