Perspectives: Reaching male audiences amidst major programming shifts
Buyers debate whether it's best to go for scale with broadcast, or get granular with new digital options.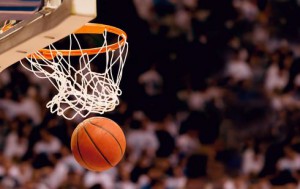 From the moment officials rushed in to disrupt the March 11 tip-off between the Oklahoma City Thunder and the Utah Jazz, everything changed.
Not just for basketball, but for every professional sports league. Within days of the NBA season being suspended, the NHL, MLB, MLS and leagues around the world began to topple like dominos. Soon after, sports news and talk shows also halted production, facing the lethal combination of no sports to talk about and increased dangers around large production crews gathering together.
While not all sports audiences are strictly male, there is still an undeniable challenge presented by the cancellation of sports: spring has, traditionally, been one of the best times to capture large swaths of male audiences on traditional TV.
Now, with sports off the table and media consumption trends turned upside-down, experts weigh in on how to nab male audiences in the "new normal."
Time to explore uncharted territory
Sarah Ivey, founder and CEO, Agents of Necessity
The big question is where are the male audiences going, especially now that there's tons of time on people's hands? I think unfortunately, the answer truly is that they are not going to be watching a lot of traditional broadcasting. Frankly, especially if you're a natural sports fan, the biggest thing is to turn to e-sports and fantasy league. That's going to experience a huge uptick. I would also put a lot of emphasis on Spotify and podcasts. If you're a hardcore sports fan and looking for sports content, that's the reality of where they can go.
When it comes to a traditional broadcast situation and reaching through those means, you have to get creative with co-viewing. If you're in a family situation, you're at home, you're spending a lot of time with your family. You're looking for programming to bring you together or find an escape. Things like comedies and nostalgic programming, that sort of family-sitting-around-the-TV-set programming. Maybe there's a 90's movie marathon night, or something feel-good. Overall, I wouldn't encourage advertisers to pull dollars at this time. This is a great opportunity to be of such service to your all of customers.
Take advantage of co-viewing and go for scale
Sebastian Rennie, chief investment officer, GroupM Canada
Advertisers who have chosen TV as a way of reaching a male audience effectively, you can continue to do that on TV, it's just going to be in a slightly different environment. If you look at the audience composition and the number of the programs that had been on throughout the year, it's certainly true that the big marquee sports events do drive a disproportionately large male audience, they also reach a female audience. And that's the same for general entertainment. Some of those shows skew more female, but the misconception that men don't watch general interest, it's just not true.
That's not to say other things aren't going to create opportunities. There's lots of uncertainty, but we're sure that we're going to have a lot of the population at home. What we've seen in populations of self-isolation is that TV viewing does increase via linear, OTT, we would expect them to grow. If you're looking at [advertising on] news, those decisions should be made on a case-by-case basis. News is an environment I've always been quite comfortable with. It can put your brand right next to content that is appropriate for some brands, but other brands don't like that. Brands that will continue to invest in TV will do so for its core strength, which is reaching people at scale.
Keep it simple: Linear is thriving
Deena Markus, director of media investment, UM
Though the current cancelation of sports creates a large gap in reaching males in Canada, the implementation of social distancing has sparked an increase in linear TV viewership among men. Prior to this, we had seen year-over-year decreases in linear TV (outside of sports) for this audience, so spikes in primetime shows like Survivor and The Masked Singer mark a return to old habits for male audiences.
While some male-skewing programs like late-night talk shows were originally cancelled amidst COVID-19 concerns, shows are now starting to piece together full episodes shot remotely with new content. It will be interesting to see how these programs evolve their programming to accommodate our current reality.
To no surprise, news and daytime programming is seeing major uplifts of 20% with males. Other social distancing-friendly activities include Amazon's Twitch, music streaming, and podcast downloads – this is a promising avenue for brands looking to regain reach with Canadian male audiences during this lull in sports content.
Think new, think online
Richard Ivey, chief procurement officer, Media Experts
The hard truth is that there is nothing out there that gives us the opportunity to replace playoff sports' ability to bring significant male audiences together. To capture male eyeballs, online is going be the way to go. Channels like YouTube, news sites and sports editorial are strong right now, with clips of past games, social media feeds from favourite athletes and sports-related video content likely to draw significant visibility.
For brands looking to spend or shift spend in broadcast, news is at the top of the viewing list for this audience. More than half of adult males (53%) say they are consuming more news content since the outbreak began, according to a YouGov's COVID-19 consumer tracker. Many are also tuning into interest-specific content; for example, the weekly reach of HGTV is up 20%*. The Food Network (a personal favourite of mine) is reaching 22%* more men compared to the first week of March*.
*Numeris TV Meter, week of March 16 vs. week of March 2, National English Canada, men 18 to 49