Start, Stop, Change: Media comings and goings
From a new OOH network to Quibi's anticlimactic end, what should buyers keep their eyes out for?
By Bree Rody
Oct 30, 2020

Start: Can a national/regional hybrid model work for OOH?
Place-based companies Signpatico and Media City recently merged to become a new company, Vendo Media – one which combines a natural footprint of 240 faces across 73 markets. Because many of the markets are smaller or mid-sized – like Brantford and Cambridge – it's got exclusivity and share of voice on its side.
"Living through COVID has taught us to adapt quickly, and OOH is no exception," says Thiago da Silva, managing director, ad technology and innovation with Media Experts. "With droves of city-dwellers looking to greener pastures, OOH strategies need to adapt from a typically urban-centric approach." While regional approaches can work, he adds that this also likely means there are gaps in standardization. "As well, the need to engage multiple vendors may lead to higher admin and production costs and also require additional logistics."
Scott Stewart, president at VMC Media and VMC Digital says that despite OOH being "hammered pretty hard" by initial lockdown actions, since then many advertisers have changed the way they think about OOH. "It used to be, 'let's get the biggest signs that yield the highest reach!' You'd see buys along Billboard Alley [The Gardiner] and buy daily routes on major GRPs. Now, FSA-level targeting has become much more important, and we need the ability to be more hyper-local with our media selections."
And Holly Martin, manager of connection planning at UM, points out that Vendo itself has numerous COVID-friendly policies, particularly a shortened cancellation policy (as little as 14 days). "This is a welcome accommodation as plans often shift or are cancelled in response to market conditions," says Martin. "This shortened window will appeal to many marketers as the standard 90-day cancellation policies of old were a huge barrier."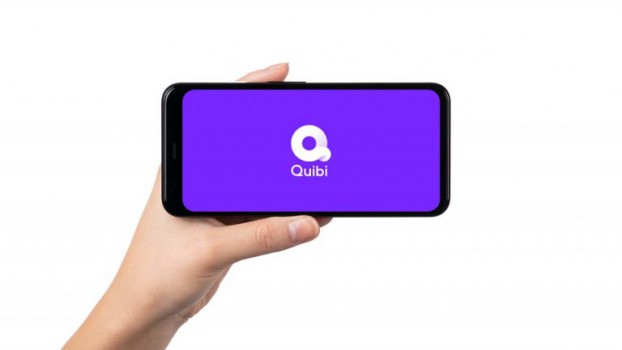 Stop: Quibi has said Qui-bye – what does that say about the premium OTT market?
After only six months in the marketplace, short-form subscription service Quibi shuttered in October. With two ad-supported (but still paid) tiers, Quibi was meant to capitalize on video viewers love of mobile and short, snackable content, while also creating opportunities for advertisers.
Stewart says services and networks looking to expand into OTT shouldn't expect to have their cake and eat it too when it comes to monetization models. "I think viewers have become conditioned to accept that the receipt of ads means you get something for free, and that wasn't the case." He adds that for premium, ad-supported OTT, Canada is behind the U.S. in terms of options. He says rather than pick one "winning" platform – like CBC Gem, the CTV app or Pluto TV – "You want to look at a plan that can aggregate multiple OTT platforms."
Erica Kokiw, VP of digital at UM, says despite Quibi's performance, in Canada, OTT is "the darling of TV viewing. There is 72% penetration of OTT in Canada and 41% of Canadians watch one streaming service per day," she says. While the biggest players are all ad-free – Netflix, Disney+, Amazon, Crave and Apple+ – she says there are increasing opportunities among ad-supported OTT to use for added reach with cord-cutters and cord-nevers.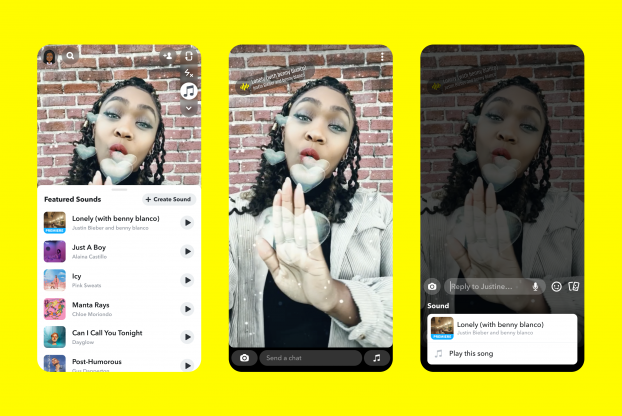 Change: Is music a Sound decision for Snapchat?
Snapchat recently added Sounds – allowing users to accompany their posts and messages with popular music clips. Instagram made a similar move last year with Instagram Music (it rolled out the feature in Canada in early 2020), which then led to Instagram debuting its TikTok-esque feature, Reels. Could Snapchat – which has, for several years, differentiated itself from Instagram and TikTok for being more of a one-to-one than a one-to-many platform – be heading in a similar direction?
Derek Chan, social lead at VMC Media, says this makes sense as a creator-oriented move. "All social platforms will continue to one-up each other until the end of time," says Chan. "Adding in music is nothing new now, so it's great to see Snapchat join the party. Music is a great tool for [creators] to capture feelings and emotions and adds an extra dimension to their posts."
Tyler Dmytrow, director at Reprise, says he's seen no other indication of Snap moving toward a one-to-many dynamic, as its identity has always been "strongly rooted in their ephemeral one-to-one communication centered around their ever-innovating camera functionality." He agrees that Snap now seems more aligned as a creator platform with the addition of music, and adds that it could also present opportunities for music labels to do some innovative integrations. The feature was used to debut Justin Bieber's latest single, and Dmytrow says this could be a sign of (paid) things to come. "TikTok has a heavy influence in driving the music charts, and the current Snap integration looks to be a reinforcement of this new evolution in music distribution."
ICYMI: Other changes around the media world.
Elle Canada has shuttered its Toronto office permanently and eliminated its four full-time editorial staffers. However, the publication will continue on both in print and digital, with content managed by the Elle Quebec team and carried out by freelancers. English sales reps will continue to be based out of Toronto, working from home.
Dine and Destinations has gone digital after 14 years of publishing print issues. Its digital content will still be presented in a "magazine" format, allowing issues to have traditional covers and giving readers the "flip-through" experience.
Pinterest has added new ad products aimed at recreating the magical "holiday shopping" experience, including a video-anchored catalog (an upgrade from the previous catalog format, which was limited to a static photo).