New and now: How Fall 2020 TV buying is a season like no other
Buyers talk the good, the bad and the different for brands this year.
By Patti Summerfield
Oct 30, 2020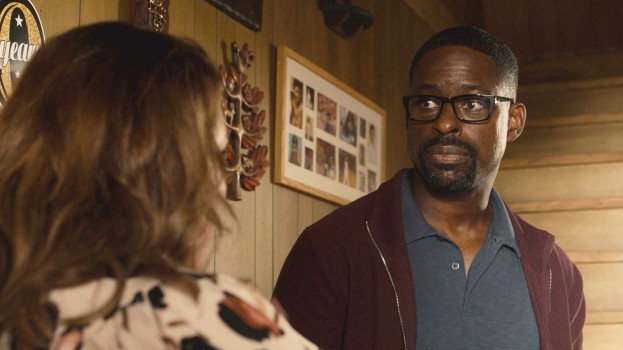 There were numerous unknowns leading into this year's virtual Upfronts – notably, whether programs would be produced in time for fall rollout. Naturally, it's understandable that some marketers were cautious about making commitments, with some brands choosing to forego buying in time for early deadlines and waiting to see how schedules played out.
Indeed, fall TV premieres have been much more spread out this year; premieres began in September and are continuing on well into November. Notably, many returning shows are taking longer to premiere.
The brands that did take a leap of faith to book schedules during this year's Upfronts say they are happy with the negotiations and improved broadcaster flexibility. Those who didn't are finding that demand on TV inventory is still quite high in Canada – although moreso on specialty than conventional – and prices are reflecting.
Matthew Bailey, director of media investment and activation for Horizon Media, says overall, the conventional networks' schedules rolling out more gradually hasn't deterred anyone from investing, even if they didn't buy in after the Upfronts.
 "The clients who opted not to partake in the upfront are seeing increased inventory strain," he adds. "This suggests that the volume of TV buys, particularly on specialty stations, is still in high demand across the industry."
Bailey says broadcasters are showing greater flexibility with clients, a commitment they made during the Upfronts. These included changes related to discount dates and cancellations, as well as swapping out creative with less notice. "The impact of COVID-19 has upended many aspects of our industry, but all parties are working together – broadcasters, agencies, and clients – to truly make what we all do a partnership."
Many estimate that November will be an even busier month for program rollouts, as networks still have several new and returning scripted and unscripted programs to premiere. Marketers were aware that the pandemic would have a significant effect on the new programming for fall and many decisions were made based on broadcaster updates.
Peter Vincente, VP at VMC Media, says the investment approach in 2020 has been more fragmented versus previous years.
"Going in, our clients knew there would be uncertainty in the market for fall this year. We had prepared them in advance that the right approach would be patience and most importantly – flexibility. I would say that this was one of the most collaborative years we have seen in recent memory."
But where brands are investing – and their risk tolerance – is a little different. This year, a lot of clients have preferred channels that offer more conservative and brand-safe environments, he says. Lifestyle and specialty TV haven't really been too affected, and he has definitely seen a more consistent schedule rotation as daytime audiences increased.
"But, without traditional live sports schedules to rely on, targeting men as effectively as we have done in the past has been more challenging this year with the compressed seasons, schedules and, as a result, decreasing audience interest."
Vincente says there has been so much uncertainty around fall program start dates that stations were putting program schedules together based on audience projections – not programs. This made it challenging and although schedules have firmed up, the agency is finding stations are juggling programs to match audience projections they had presented. As a result, a lot of compensation is required for shortfalls as schedules firm up.
Campaign adjustments, while not at the same levels as the spring and summer, are still happening at a higher pace than we have traditionally seen, says Dan Zangrando, VP of investments at UM.
"The delay of the NHL and NBA seasons has impacted the timing for plans and negotiations for both 2020 and 2021," he explains. "However, the biggest difference experienced this fall is the resounding impact of working remotely. Without the Upfront events, with the lack of face-to-face interaction and due to production uncertainties, it was a challenge to build excitement for the new fall schedules this year."
In addition, Zangrando says the delayed start to fall season programming has led to a slower return of audience levels coming out of the summer seasonal dip. For example, new Global series I Can See Your Voice debuted somewhat strong in third for the week with 1.23 million viewers and 1.24 million viewers the next, but promptly fell under the one million mark when competing show The Amazing Race took to the airwaves on CTV. Filthy Rich also debuted with an audience of more than one million but saw a dip the following week. Even established shows like The Masked Singer and SNL saw audiences dip after their premiere weeks (with The Masked Singer falling 10% in one week), and since the first set of premieres, there have only been two instances of a show pulling in an AMA of more than two million (both episodes of The Masked Singer).