By the numbers: Is it time to rethink when to buy on radio?
While drive-time radio has been decimated, buyers have found value in the listener shifts.
By Patti Summerfield
Oct 2, 2020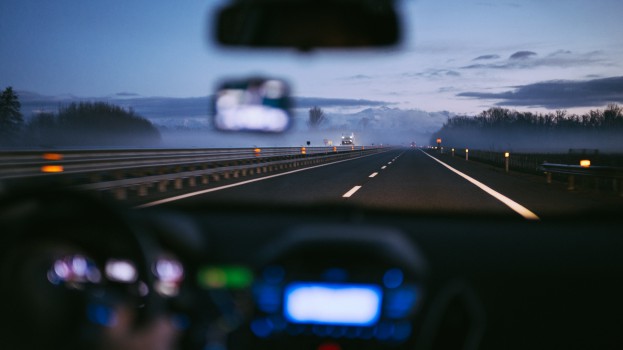 This has been a year unlike any other in recent history. And as Canada's COVID-19 situation evolves and fluctuates, we're starting to see a number of changed activities and behaviour patterns that could end up being long-term.
Some activities are starting to loosen up from lockdown, but Canadians are still doing more online shopping, ordering take out and home delivery, and many are still working from home. So, with less commuting and mobility, it's not surprising that this is still reflecting in media usage.
While NLogic data shows that radio listening in general is rebounding from its COVID dip, one of the traditional heavy listening times – two-hour block from 6 a.m. to 8 a.m., representing the "morning show" and "drive time" hours – has been decimated. Most listening is now concentrated mid-morning from 8 a.m. to 11 a.m., a finding that's fairly consistent across all markets. Once sought after as an easy way to reach working, professional listeners, it might be time for brands to rethink their previous radio spending patterns.
Scott Stewart, president of VMC Media, thinks this disruption in audience decline and its return has presented advertisers with a great opportunity to reconsider how they invest in radio and most importantly, how they schedule advertising on the medium.
While there were significant audience declines, he says they were consistent across several channels where consumption was primarily out of the home. "Advertisers have always coveted A.M. and P.M. drive [hours] because these days parts boasted the highest audiences, but they did so almost to their detriment because that meant paying premiums for tightened rotations with 8:00 or 9:00 p.m. cut-offs, or condensing their schedules to Monday to Friday only."
Conversely, he says, "Buying radio on seven-day rotation allows for frequency to [cumulative], while building reach through the inclusion of daytime, evenings and weekends audiences which have equal, if not more efficient value than just the traffic periods."
Stewart points out that where audiences have increased is also very telling and it will provide the radio industry a very good opportunity to start promoting itself as more of an 'always-on' opportunity, versus just two key day parts. In some ways, he says, where stations the put their marketing efforts, primarily against their morning and drive shows, has helped to contribute to the discounting of the broader potential of the medium.
"These audience shifts have presented the stations with a great opportunity to start looking at their audiences more holistically and start promoting more of their content rather than just focusing all of their marketing on their morning shows."
Alex Panousis, CEO of Carat Canada, says that now that the radio spike is more toward the mid-day, clients should absolutely change how they buy radio. But there's a catch.
"We need to rigorously understand the data but recognize that this is not a 'set it and forget it' strategy," she says. Meaning, with road traffic showing signs of increase during traditional prime time, it could easily be reflected in radio consumption. If Canadians suddenly return to work en masse, buyers will need to change their behaviour quickly – again.
The Canadian audio market is over $2.6 billion, and the industry is struggling. She points to the report the CAB issued in August as troubling. The report says that of the 737 total private radio stations in Canada, as many as 50 could go silent over the next four to six months.
A further 100 to 150 stations could turn off their mics over the next year and a half, leading to as many as 2,000 job losses. The most vulnerable operations are AM stations as well as independent and other private radio and TV stations in smaller markets across Canada.
Panousis says that despite how concerning this is, clients need to have faith in radio. "I continue to believe that radio offers significant consumer utility and information. Use radio to find the right people, at the right time – and remember that buying radio right is one part of the equation; how you use radio within your advertising mix is another opportunity creatively." With an increase in podcasts, digital radio streaming and other online shows, Panousis says buyers should keep their options open for audio across various platforms.