By the Numbers: The COVID trends affecting planning
Buyers discuss how to activate intelligently as Canadians adjust to their new normal.
The world is focused on numbers, trends, graphs and charts following the spread of COVID-19 in Canada and worldwide. But beyond infection rates, the ensuing shutdowns have also had profound effects on television production, advertising budgets and media consumption.
We looked at the slumps, spikes and surprises in Canadian media data and asked buyers to weigh in on how to make sense – when every cent counts – of the numbers as an advertiser.
What's the best antidote for news fatigue?
Numeris data has shown that while Canadians initially upped their consumption of TV news in the first two weeks of the pandemic, as the lockdowns went on, viewership share went back to scripted and entertainment shows, although news has maintained healthy audiences. Is this a sign that Canadians are looking for more escapist content? If brands are investing right now, what are some feel-good programs they can get behind?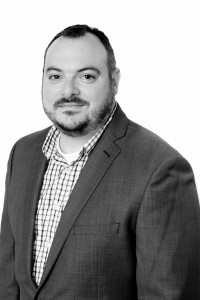 Dan Zangrando, VP of investments, UM: Increased viewership of scripted shows can be considered escapist, but the fact that news has maintained healthy audiences suggests that viewers are trying to strike a balance between staying informed and keeping themselves entertained to feel a sense of normalcy. A recent Angus Reid study found that over 65% of Canadians felt that their communities were getting better. This marks a significant increase from even just the week prior and that mentality is inherently going to influence people's viewing habits.
What's really missing from the television landscape right now are the special events and live sports programming. By this time in late April we are usually deep into the award show circuit and much of the primetime schedule is competing with the NHL and NBA playoffs.
Without those key events, audiences have become even more fragmented. In addition to the recent benefit concerts, programming such as Survivor, The Masked Singer and SNL at Home are providing solid audience performance with a lighter, "feel good" tone. Brands that are investing right now should be taking the new viewing patterns into account.
Tonia Beale, director of trading at Mindshare: Our research at Mindshare has shown that we have news fatigue and that we are consuming more TV content like movies, streaming shows and watching linear programs by as much as 50% more than before COVID-19. And the younger the Canadian, the more they are bingeing. Brands should be focused on ensuring their awareness remains high, preparing for what the TV seasons ahead will look like and getting counsel from your media agency partners on those scenarios, and factor in that news is fatiguing but still incredibly important to support and has a big audience.
Without advocating for one vendor vs. another, reality shows like The Masked Singer and the revival of Who Wants to be a Millionaire are feel-good programs that may provide short-term brand lifts. Alternatively, advertisers should also think of pitching broadcasters a themed feel-good program sponsorship over the summer months (i.e. retro comedy marathons\movie weekend sponsorships) to keep their brand top-of-mind. Feel-good programming is the repellant for COVID-19 reporting fatigue.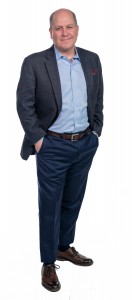 Scott Stewart, president at VMC Media: Based on the TV consumption modifications we've seen in week six versus week two, there has definitely been a slight shift towards some news avoidance. Evening news audiences are down slightly in the past four weeks. Likewise, you can only binge on streaming services for so long until you come back to conventional and specialty television content and I think that was an inevitable shift as well.
I would look at co-viewing opportunities right now, shows like The Masked Singer, which has been pulling big numbers (1.7-1.9MM) and is a great chance to reach the whole family. Shows like 9-1-1 and New Amsterdam aren't exactly "feel good" per se but they are certainly timely and interesting and getting big audiences as a result. I think this demonstrates that post "virtual" work day, people are settling back into their viewership habits after four to five weeks of flux and enjoying their primetime, appointment-viewing programming again.
In terms of investing right now – rather than just looking to buy ads in content, I think that if there was ever a time for brands to work with the broadcasters to invest in custom and branded content, this would be it. Forward-looking brands should start working with the marketing synergy teams, getting a first crack at new programs and looking for new ways and opportunity to integrate your brands into new programming because the fall schedule is very uncertain.
Nathalie Dupont, director of broadcast at Media Experts: Naturally, Canadians are looking for escapism during these uncertain times, and one great place to find that is within favourite TV shows. Some of the programming our broadcast team is still watching right now are Tommy, Killing Eve, SWAT, The Connors, and Survivor.
Though some of that content may not seem like your typical "feel good" programming, it's important to note that no matter the content, television programming provides something for all audiences. The beauty of television is that it's a one stop shop providing escapism for a mass audience with varying tastes.
Any brand that is in market right now can feel confident that there is still plenty of content out there. Brands and agencies can tailor a selection of TV content to align with the demographic they are after to ensure that they are in the right place at the right time.
Where to invest strategically?
A study by Corus Entertainment found that only 18% of Canadians think it would be advisable for brands to stop advertising altogether, and that many would welcome advertising especially if it had a special "COVID message" or offered details on how to access their products and services during these changes. What are some of the best platforms on which to communicate these messages?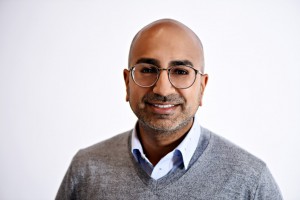 Nish Shah, VP of strategy at Initiative: The fundamentals don't change. Brands will still need to reach as many people as possible, earn their attention and build brand salience. The context and environment in which your message is delivered still matters.
What is changing (for now) are people's media behaviours, as more time is spent with digital, streaming and television. OOH has declined but not as steeply as one might expect in certain regions (mostly being within close proximity to essential services such as groceries and pharmacies). Plan for attention first and then determine the right platforms for your message. That has always been the right approach and now should be no different.
Stewart: I think TV is still a great offer and now is a really good time to be a TV advertiser if you have the budget. Any video platform – linear or non-linear – is a great place to be. Likewise, social media is helping to fill some of the void of physical distancing through its connective scale and on top of being a viable distribution platform for news, we have seen a significant uptick in overall attention here.
But it is also a great platform for brands looking to cash in on the sudden surge in online shopping so if you are a retail brand with an ecomm plan ready to drive customer interactions with personalized ad experiences – you'll be quickly forgetting all those grudges you had with Facebook last year and be very interested in their dynamic ad units right about now.
Devices and computers are the cash register right now. I think more brands are going to use this time on social to pivot a bit and start looking at social as a mechanism for long-term relationship-building and less and less about chasing down those one-off, viral moments. Especially now as there has been plenty enough of that kind of communication on all platforms as of late.
The flip side of the increased opportunity for content and social is that it is probably a really bad time to use influencer marketing with all the backlash on celebrity culture and the scrutiny on influencer credibility.
Kris Davis, SVP of client business at Media Experts: In this crisis, certain trends start to emerge that are easy to pile onto. What is important is that brands do not lose sight of their purpose; that they stay true to their positioning and their role in consumers lives. Brands that stick to the fundamentals by providing messaging that gives reassurance, but also utility, will come out ahead.
Yes, our new housebound status has brought about some changes in media consumption and attention has shifted to in-home platforms, but TikTok might not be right for every brand. Each category has its own dynamic attributes; there is no generic COVID-19 channel strategy.
It will depend on some basic principles: the context in which you need to reach your core audience; where you can reach new segments rethinking their behaviour; where you can find value; where you can increase your share of voice relative to the competitive category. Find a relevant space you can own and make your own.
Ben Seaton, VP, client business partner, UM
Never before have brands been so challenged; forced to choose between maintaining business as usual, pivoting, or pausing altogether at the risk of being accused of being tone deaf and insensitive. Navigating this means understanding that it's less about the best platform and more about the right platform, the right message, for the right audience.
The challenge (or better yet, opportunity) is to ensure that brands are connecting with consumers in ways that are both sensitive to our current climate and doing so while keeping true to their brand values.
From there, the platform is largely dependent on content format and desired audience. There isn't a one-size-fits-all answer; anthemic long-form content can be incredibly effective and meaningful within mass reaching video partners and properties, with shorter form cut downs transitioning easily to broadcast or social environments for sharing. Once travel restrictions ease, natural extensions could include radio and OOH for a punctuating, local impact.