By the Numbers: The stats that mattered this month
Are brands winning with Pinning? Is OTT too over-the-top? Is TV still the building block of brand building? Our experts weigh in.
By Bree Rody
Jan 30, 2020
While late 2019 saw the arrival of yet another streaming service in Canada (with more to possibly come in Canada), some agencies also noted a pivot back to mass advertising (while companies like Corus Entertainment reported modest gains on the TV advertisement side to back that assertion up). And, while the digital duopoly has continued to dominate the online ad landscape, some brands are eyeing the smaller, niche social and digital players to see what they can do for investments. We've assembled the latest stats that could affect the future of media investment and brought it to Canada's media agencies to see how they're reacting.
Weighing in were: Josee Thibault, managing director of social media at Media Experts; Luke Moore, EVP of media at Cundari; Dan Zangrando, VP of investments at UM; Matt Devlin, managing director of marketing sciences at PHD Media; Jacqueline Awenus, director of search and social at Reprise Canada; Jeremy Johnston, investment director at PHD Media and Tushar Subramaniam, director of advanced data and insights at IPG
A new report by TiVo showed that the average number of channels Canadians want is 18.2, paying an average of $23.65 per month. But as the number of streaming services goes up and content becomes more spread out across channels and platforms, do you foresee a future in which Canadians' love of content and desire to pay less is actually reconciled? Might it involve more ad-supported media?
Zangrando: Those that are new to the streaming space are seeing a new line of revenue, making it unlikely that there will be a race to the bottom as it pertains to pricing the streaming services. Canadians will be forced into making more educated decisions about what they sign up [for], while the costs for Canadian media owners to retain the rights of their purchased U.S. programming will skyrocket. NBC's Peacock announced last [month] that it is going to have an ad-supported option for its streaming service, and you'd imagine that a lot of people are going to pay close attention to how NBC Peacock performs.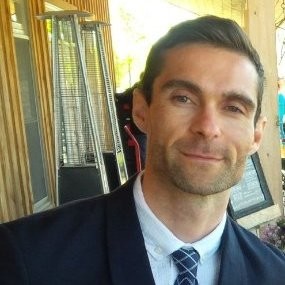 Johnston: We can certainly expect to see more experimentation with AVOD services in the months ahead. Disruptors like Netflix and Amazon Prime have illustrated that there is demand for content through VOD services. As this market has become established, content rights holders and creators are increasingly looking to establish a more direct link to consumers. There's already a lot of anecdotal evidence about subscription burn-out.  As broadcasters and content producers make increasingly compelling plays to consumers we can expect expanded testing of ad-funded or partially ad-funded models.
According to a global study by Warc, 70% of marketers and agency professionals believe they and their colleagues have over-invested in performance marketing. What's more, 40% predict that this year, they will see an increase in brand-building investments, versus 32% who predict higher performance budgets. But, from an investment standpoint, how have "brand-building media" and "performance media" changed – can you build brands through banner ads, digital video, etc.? Can audio be performance media? Overall, how has the way you looked at the brand building/performance dichotomy changed?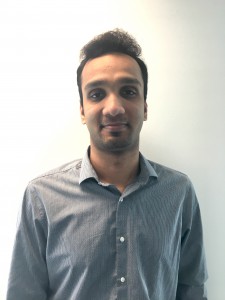 Subramaniam: It's encouraging to see marketers have a renewed focus on brand building investments, because our industry has a short-termism problem that needs to be addressed. Too many marketers make investment decisions based on short term campaign metrics and well feel that it is time for change. This isn't to say that performance media isn't important, but Mediabrands' analyses across various clients have consistently shown us that investing in brand equity has a significant impact on long-term sales. Consequentially, we're moving toward integrated video strategies; TV is not simply an 'awareness driver' and digital video isn't exclusively 'performance.' And by the way, can we start calling it 'long-term performance' instead of 'brand building'? May be that will inspire more of us to think of this as a 'harmony' instead of a 'dichotomy.'
Moore: The split between "brand-building media" and "performance media" is not cleanly split along the lines of digital and traditional media, for even those definitions are dated. Digital video is clearly a brand-building medium. So much so that television and digital video have essentially become synonymous in the planning process and television has always been held up as the pinnacle of brand building. In short, wherever there is video, there is brand building. That said, it is very challenging to build brand identity only with performance media. Being lower funnel, it's purpose is not to build brands, it is to generate conversion.
Devlin: In theory, any medium can be used to build brand awareness and equity.  In practice, digital advertising units have typically been built with performance metrics and short attention spans in mind.  Thanks in significant part to the work coming out of the IPA, we're starting to rediscover the power of brands – and specifically the power of TV to build brand stories at scale.  I think that we can be confident that we'll see renewed efforts to create strategies and ad units in digital that build brand awareness and equity effectively.  There's one aspect of traditional brand building media that we've lost sight of in digital; there is a subtle but profound difference in the way an ad is experienced when we know that it is being seen by many versus when we know it is being targeted to us and people like us.
Earlier this month, eMarketer reported that Pinterest had surpassed Snapchat in the U.S. for the third-most popular social network. That in turn caused Pinterest's global stock to shoot up as high as USD $22.95 (up from $19.62). Do you see your clients investing further in Pinterest this year – and if so, how? What are some ways advertisers can use Pinterest to their advantage?
Awenus: Given that Pinterest's value proposition is a virtual scrapbook for users to curate different visual ideas, for some this has been a barrier to testing the channel, as they didn't see the business case behind testing. The potential of Pinterest is enshrined in the notion that it is, in its truest form, monetized visual search with a high intent userbase: a unique selling point of the platform's and a key advantage. Users are more leaned in than other social channels and have increased purchase intent. They are often looking for something and are eager to explore and buy. Over the past year, Reprise has worked with clients across multiple categories to test the channel and seen significant revenue lift and the impact on new customer acquisition. Marketers looking for wins on this platform first need to break free of the thought that Pinterest is solely a social media channel. Yes, it is social in the sense that it is both user and brand generated content designed for sharing, but what makes it a search channel is high customer intent.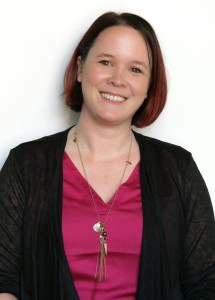 Thibault: Pinterest has long been part of the consideration set for our clients when looking to target their customers during the inspiration and research phases of their consumer journey, and this continues to be the space where we see the greatest opportunity. That said, we've seen the platform launch a variety of new tools and ad products over the last year or so, such as formal research studies and a suite of shopping ads based on a product catalog, that are designed to make the platform more competitive, particularly at reaching users who are close to purchase. We have begun testing these tools to see what kind of value and performance they can offer our clients. Based on the varied performance we've seen to date for clients across similar objectives, the platform is not a one-size-fits-all solution. While we will continue to invest in the platform and push forward with test and learn scenarios, overall investments are likely to remain stable year over year until we find a winner of a use case that can be readily scaled.