By the numbers: What's the magic media combination?
Ipsos and ThinkTV teamed up to determine what media mixes get the most attention, and what drives loyalty.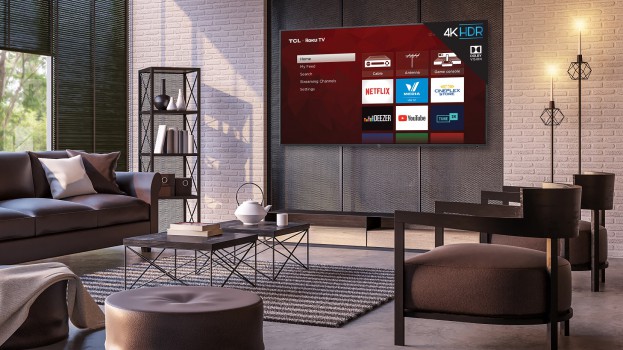 Can you bait a millennial with a YouTube ad? Does a billboard drive conversions? Is there any substitute for a free sample? And what's the magic combination of it all?
A new study by Ipsos shows just how intricate the combination of media plans has to be these days.
The study, conducted in partnership with ThinkTV, saw more than 2,000 Canadians from West Coast to East Coast interviewed. They were subject to test ads from 16 advertisers across eight different categories (such as Winners and Old Navy for retail clothing, McDonald's and Tim Hortons for QSR, Hotels.com and Trivago for online travel). The objective of the study was to determine how to optimize media dollars based on brand objectives, and finding key combinations of advertising platforms for certain media plans.
Ipsos looked at average exposure versus average attention paid. TV showed the highest intersection of exposure and attention. Other mediums that had strong combination of exposure and attention were radio, billboard and email marketing.
Some media, largely social, suffered from high exposure but less attention (the lowest attention from a high-exposure media was mobile advertising). On the other hand, flyers drew a high amount of attention considering a relatively low rate of exposure. Mail ads, posters and free samples also boasted higher-than-average attention despite lower-than-average exposure.
For awareness as well as "top-of-mind" recall, TV combined with large-format billboards is the winning combo (TV over-indexed most drastically for awareness, with a score of 135,while large format billboards were the second-highest with a score of 116; Top of mind recall boasted similar proportions). Brand image is a combination of TV (155) and magazines (118).
However, digital also has its part to play, according to Ipsos. For product understanding, TV is best combined with YouTube.
Likelihood of trial, as well as loyalty, are most helped by free samples, although TV is the secondary helper in those categories.
Those combinations were relatively consistent throughout different categories (beauty, banking, beer and others). Auto was more weighted toward TV across the board. And, while online travel services boasted strong results from TV ads, the secondary mediums were more mixed. YouTube, Facebook and large-format OOH were all tied as the secondary format for brand awareness; Facebook and various formats of online ads were tied as the secondary format for top-of-mind recall.
Despite the high amount of attention paid to billboards, that might not necessarily drive conversions. Ipsos found that free samples were twice as likely to drive trial than billboards – and don't require the expensive ad buy.
Large-format OOH also scored quite low in some areas. Despite being a major booster for ad recall, it tied for the lowest scores for understanding (it pulled in a score of 73, tying it with mobile ads). It also scored lowest for brand loyalty, with only 71. Newspaper was also relatively low in terms of loyalty (78).
Ipsos' research rarely found major difference among demographics, however it did find a gender divide in the area of email marketing. Women boasted higher results than men across the board for email campaigns, especially with loyalty.
There were also some variations among different age groups; the 18 to 24 crowd found TV and YouTube helped their understanding of products equally (each scoring 140), and found YouTube slightly more effective than outdoor advertising for building awareness. Broadcast TV also did less to drive loyalty than free samples (163) and email marketing (134).