By the Numbers: What Canada's ad slump means for rates this year
Standard Media Index explores what traditional forms of media are already recovering, and what may take a bit longer.
By Bree Rody
Jul 29, 2020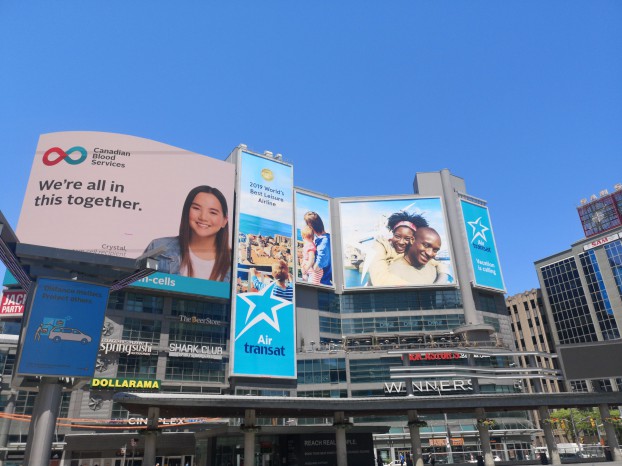 The pandemic that forced us all into our homes and caused advertisers to retreat back to the drawing board has had demonstrable material effects on media properties of all kinds. While for the first few months this meant advertisers were likely to be able to take advantage of bonus impressions and low rates from low demand, June showed a moderate recovery that may see things change in some areas.
According to Standard Media Index, at the height of the crisis in April, ad spending had declined by 53%. May saw only a slight improvement, with spend still down 49% from the previous May. But June saw a more significant recovery, up 11 percentage points. SMI's data shows that June was down 38% from last June.
CARD caught up with SMI CEO James Fennessy to discuss where the recovery is smoothest and how rates could be affected as a result.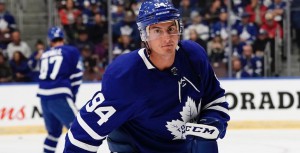 The sports factor
TV is already trending in a positive direction in terms of investment. June saw a major recovery for TV. Canadian TV revenues were down 33% from June 2019, which is a major improvement form 51% in May.
In late July, Major League Baseball returned to the airwaves (although the league itself still faces challenges related to containing infections and not all teams being able to play on their home turf). This week, the NHL has come roaring back with the Stanley Cup Qualifiers. The next to return later this month is basketball, which younger Canadians are especially looking forward to.
Fennessy says the impact of sports' return cannot be overstated enough. Feedback from networks indicates that the pent-up demand for live sports has been palpable. "Advertisers are hungry to get in." In the U.S., opening weekend for Major League Baseball saw record-breaking views, the highest viewership for the league in 10 years. Fennessy says networks in Canada are already "very happy" with sales. "Many of the networks handling live sports in Canada and the U.S. have almost sold out, and the inventory that they have left, they're holding onto it until the last minute for the advertisers who want to pay top dollar for the inventory."
As such, Fennessy says that even though TV took a big hit, conventional and specialty are going to bounce back pretty quickly, both in terms of revenue and in terms of rate. It's not only sports, but also the new first-run original that are coming to the fall schedule. "Having a lot of reruns on networks, as we've seen for the summer months, doesn't do much for your pricing."
"There are a lot of brands that haven't done much around their brand strategy for the last four-and-a-half months – national TV is where that happens." He says he's already seen rates essentially bounce back for television, a reflection of springboarded demand.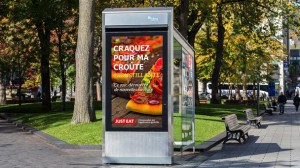 Those who aren't so lucky
While TV might see a V-shaped recovery, Fennessy says other traditional media types including print, radio and OOH are likely all going to continue to be negatively impacted "until the majority of the workforce is back in offices."
Those people drive media, he says, from people commuting in their cars and listening to radio to those riding transit and passing by billboards. At the very earliest, Fennessy says, it will be until the New Year for rates to rebound, but it could take as long as six months for rates to approach pre-pandemic levels. All together, radio, print and OOH was still down 60% from June 2019 to June 2020.
Despite the June rebound, the only product categories that actually posted higher ad spend in June 2020 than it did in June 2019 were tech categories – telecommunication, consumer electronics, software and internet products. All together, these categories saw an increase of 5% in June.
Although all other categories are lower than last year, some are not too far off; pharmaceutical advertisers are spending only 4% less than what they spent in June 2019, while CPG is only down by 9%.
But travel continues to see the biggest downturn. In fact, it's one of the only categories that didn't pick up its levels in June. It was down 93% for ad spend year-over-year, compared to 81% in May.
Fennessy says few of the results were unexpected, but "it was great to see tech perform so well." It's performed well globally and in Canada, which he says is likely a reflection of people setting up home offices and home schooling. He adds that every category besides travel has seen a pickup in June, which he expects to continue on in the months to come.
For media owners, most have continued to experience a year-over-year decline in ad revenue, even if it's not as stark as it was for the first three months of the pandemic. Microsoft saw the least drastic (14%), while Jim Pattison Group saw the largest drop (69%).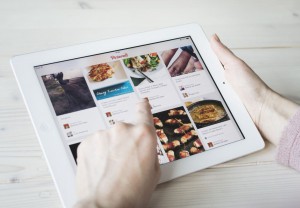 New platforms emerge, but are they premium?
Amazon and Pinterest were the only specific media platforms in Canada that grew their revenues amidst the pandemic. Amazon saw the largest year-over-year increase of all of Canada's top-10 media owners for May and June, with revenue growth of 8% over the same period of last year (24% in June alone). While Pinterest is not a top-10 media owner in Canada, it saw an impressive June with a 102% lift in revenue.
Fennessy says that the two search-based platforms have likely reaped the benefits of big COVID trends such as online ordering and an appetite for new information on things like home-cooked meals and DIY kids activities.
"There's no doubt that anyone involved in ecommerce is going to see a significant lift in interest," says Fennessy, who adds that the uptick is likely to stay well beyond COVID – as more people adopt and become comfortable with online buying, it's unlikely that they'll reverse that action anytime soon.
Fennessy expects prices to go up slightly, but, he says, don't expect rates to surge all the way into premium territory on Pinterest and Amazon. "These platforms are coming off of very low base costs [for buy-in], and they have an enormous amount of inventory."