Perspectives: What to know when buying against summer TV
Will Canadians rebel and run outside – or is now a good time to take advantage of low demand?
By Bree Rody
May 28, 2020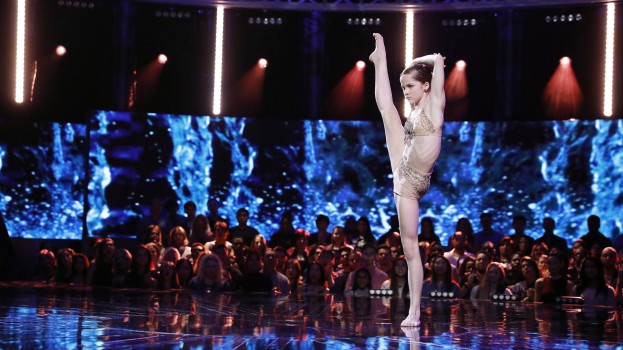 Depending on how you look at it, lockdown could be seen as a pivotal moment for conventional television. By all accounts, television viewing has seen a surge that would chuff any network executive – from vital news programming to scripted and unscripted comfort food. The TV now represents a safe escape from the uncertainty outside.
Except those views aren't translating into revenue. Ad demand has been down since the start of the pandemic, with many major advertisers cancelling or deferring campaigns. And week by week, the nation's favourite fall and mid-season shows have been concluding, leaving Canadians trickling into an uncertain summer.
Some series will not be returning with new episodes – production of The Amazing Race Canada was put on hold, and we won't be seeing a new season form the Bachelor franchise anytime soon – but networks are trying to fill those spots with new types of content in order to attract audiences and advertisers. CTV is airing Marvel movies on Sunday nights, while Citytv has replaced new episodes of The Bachelor with a special series recapping the craziest moments from seasons past.
So what's a buyer to do? Is now the right time to invest, with audiences looking strong and inventory availability high? Or will that television goodwill grind to a halt, especially with key series missing?
Weighing in are Sarah Ivey, CEO and founder of Agents of Necessity, Derek Laurendeau, director of connection planning at Jungle Media Canada, and Carol Cummings, director of broadcast for Media Experts.
Audiences could flatten – or spike with a potential second wave
Laurendeau: We've already seen [viewership] that was building drop off in the past few weeks. We had a boost through March and April where audiences were taking off across the board, across every demo, but that's already back to pre-COVID levels in some cases. The rise and fall has already occurred. The summer dip already happened in terms of viewership. And even with people locked inside, they still want to go out and get some fresh air."
Cummings: Yes, viewership is dipping slightly – the latest numbers from Nlogic notes that after a 17% increase due to COVID-19, viewership has settled back to a 10% viewership decrease when compared with pre-pandemic averages for adults 25 to 54 in the national English conventional market – but that just makes investing wisely and tweaking buying strategies to follow audiences all the more important.
Ivey: This whole experience globally has been fraught, and just simple things like going to the grocery store are anxiety inducing. TV is one of those things that isn't causing anxiety right now. It will probably experience a small seasonal dip, but not as big as other years. I think conventional TV is going to have a pleasantly surprising summer. People now stick to their routines, because they find comfort in routines. Lockdowns aren't going to ease anytime soon, especially if we see a second wave.
It's a buyer's market – for now
Laurendeau: Rates are still pretty good. It certainly was the case a couple of months ago, and there was good opportunity as ratings were going up. During the summer, I expect that there's still an opportunity, but in the fall, things will get tight again in terms of availability. There are a lot of brands that had not necessarily cut all their budgets, but shifted it into the fall. There's a lot of budget already sitting there [in the fall]. So it's good for now, but might not be for long.
Ivey: There's a general consensus in the U.S. that there's a drop of 15% of television spend in 2020. Seriously, if you read any sort of journalism right now, it's safe to say that while nobody knows exactly what's going to happen, that 15% figure is a reasonable estimate, and lower demand will mean a buyer's market [for rates]. And I think it's about time to change it for the market. Here's the upside: you're seeing advertisers who are entering the market for the first time ever. The classic case is TikTok's TV campaign in the U.K. You might even see D2C brands coming in. Now is the time. Fortune favours the bold.
Is now a time to try something new?
Laurendeau: World of Dance is one [new show] to look at, Ultimate Tag is another which we found interesting that could be fun for a lot of brands. There's still going to be a lot of new programming and stations are looking to get creative. One thing that could be interesting is that the NHL could be a big win for summer programming. [Note: NHL commissioner Gary Bettman announced plans for the league to return to play, and although no firm timelines were set, televised play could resume sometime around August.] 
You might see some of the other leagues come back now that the NHL has taken that step. Maybe we'll see MLB or MLS come up with a plan. NHL dipped their toes in the water, so we could see others jump in. That could be a big opportunity we've not really seen for summer TV.
Ivey: We have to sit on a bit of a fence with Zoom-style programming. It's a bit reminiscent of work and not necessarily something people want to see when it comes to programming. With live sports [like PGA Golf and NASCAR] that don't have live audiences, there's going to absolutely be a different vibe, but you're going to see some great numbers. I would look at it as an opportunity to build a better relationship with your audience. That's a golden advertising opportunity, having that greater share of voice amidst a more captive audience.
Cummings: News and reality shows are important segments of the summer buy on conventional stations. This summer, audiences will continue to stay informed on the latest pandemic updates, meaning news will keep its grasp on audiences as we weather this storm. Conversely, reality shows offer viewers escapism and entertainment. Big Brother has always been a summer staple as well as game shows like Match Game and competitions like World of Dance. We also recommend to lessen the conventional component in favour of an increased presence on specialty where there are more first run shows, movies, and special interest/lifestyle shows during summer. [And] let's all keep our fingers crossed for some sports to invest in before the summer is over, to reach those sports enthusiasts.