Start, Stop, Change: The investment impact of digital disruptors
CARD's experts weigh in on what might push advertisers away from Facebook, and a potential threat to TV rates.
By Bree Rody
Aug 30, 2019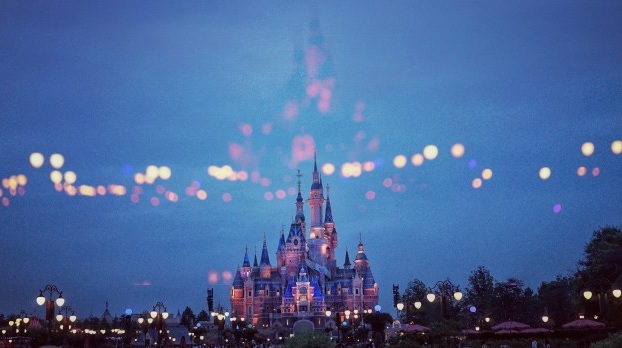 In a world where online media is dominant, buyers have no choice but to move at the speed of digital.
And just as digital buying seems to occur at the speed of sound, so does digital transformation. This summer saw the rise of a new social app (TikTok), unprecedented growth for podcasts and a blockbuster final season for Game of Thrones that helped position Crave as an OTT force to be reckoned with – to name a few.
There were also big changes for platforms; Canadian platforms had to come into compliance with the country's new Elections Advertising Act, Twitter decided it would no longer provide third-party data for advertisers and Facebook created an opt-out policy to let users disconnect their third-party app data from Facebook's personalized advertising.
CARD tapped its panel of experts to determine what moves will have the biggest impact on ad investments – and what their takes are.
The panelists: Josée Thibault, managing director at Society@ME, Media Experts; Jodi Peacock, SVP and business director at MediaCom; Matt Devlin, managing director of marketing science at PHD Canada; Cobi Zhang, director of investment and activation at Horizon Media Canada; Rob Young, SVP of PHD Canada; and Treva Goodhead, VP of investments at Magna.
Facebook's changes to third-party data
Facebook has introduced the "Off-Facebook Activity" tool, through which users can control and limit what data is shared between their third-party apps and Facebook. By default, Facebook tracks users' activity across apps and websites (such as shopping websites and blogs) not on Facebook. That data fuels Facebook's ad targeting and helps bring it billions in revenue. The new tool will give users a summary of apps and websites that have fed this data, and give them the option to clear the info from their account. Users who disconnect will still have their information collected, but it will be anonymized and aggregated for audience data, but will cease to contribute to their personalized ads. In the blog post, both the company said it expects the tool to have "some impact" on Facebook's business.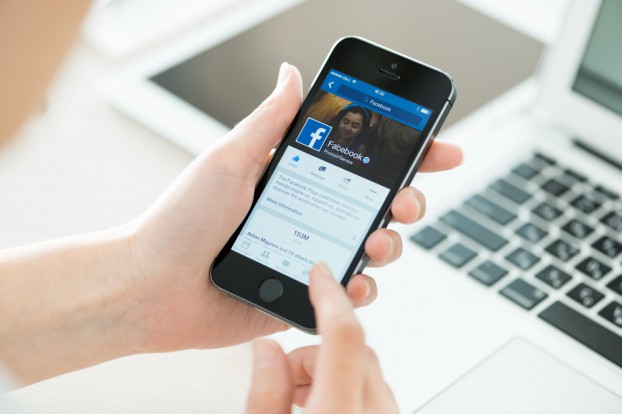 What the buyers had to say:
Thibault: Facebook's robust collection of data has been instrumental in driving its share of ad spend, and this change has the potential to significantly disrupt the way audiences are currently built and leveraged within the platform – one of its biggest differentiators. For those high-value audiences built using an advertiser's website or app data, the potential to lose scale against those audiences must be taken seriously. Advertisers who are currently using CRM data to build custom audiences are already in a strong position leading into these changes. For those still contemplating whether or not the use of CRM data is worth pursuing, the answer is yes, especially if off-platform opt-out numbers track higher than expected. A two-pronged approach that increases lead generation efforts to grow their database, paired with more sophisticated segmentation of contact lists based on specific traits, are great steps to take towards maintaining relevancy for customers in this evolving landscape.
Depending on how many users "opt-out," we may see investments, particularly for performance campaigns, challenged to scale in the same way they did previously. Although this is most certainly a PR win for Facebook, advertisers and brands should be ready to pivot as the roll-out gains traction.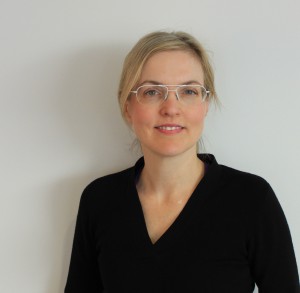 Peacock, pictured left: I honestly don't expect many users to update their settings.  They've already been conditioned post-GDPR to accept cookies before even accessing most sites and to rely on the ultra-convenient Facebook login option of those third-party apps.  In the unlikely event that a large number of users do choose to disconnect third-party app data, the impact would be primarily to re-targeting pools and pools from sequential messaging, weakening the platform as a performance marketing vehicle, but not as a reach driver, since unique reach counts will not be impacted by the change.
CBC's new podcast deal
Canada's national broadcaster has partnered with U.S.-based audio adtech company Triton Digital to dynamically insert audio ads, making ad targeting more tailored and specific. For example, a user may tune into an episode of Someone Knows Something and hear one ad at the beginning, but listen to the same episode two weeks later and hear a different ad. Heather Gordon, director of sales with CBC & Radio-Canada media solutions, says this addresses one of the "universal challenges" around podcasting, which include campaign optimization and measurement.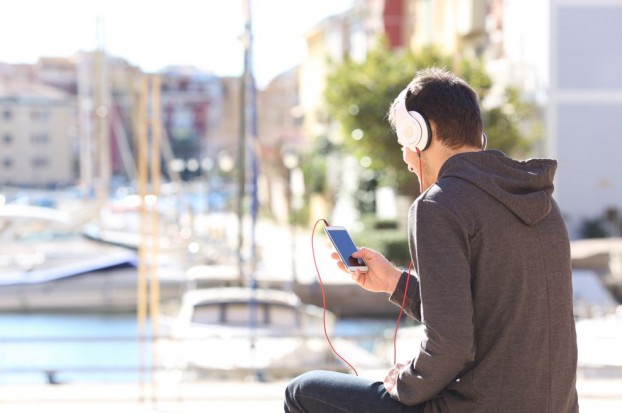 What buyers had to say
Peacock: Now that podcasts have reached a tipping point of listenership and are finally offering simple ways to buy at scale – like dynamic insertion into a network of content or through a programmatic DSP – we are talking more and more about audio-neutral plans, blending broadcast radio, music streaming and podcasts to create the most efficient and effective buys.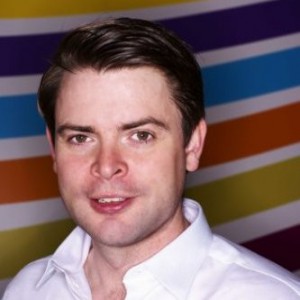 Devlin, pictured right: Podcasts are an interesting medium.  They can create an intimate experience for listeners that offers a great platform for high impact ads.  But they've never achieved the scale really needed to be regularly viable for major advertisers (except multinational ones).  And they've been hampered by reporting challenges.  Dynamic ad insertion could certainly help address these limitations - and for many advertisers they'll outweigh the risk of reduced effectiveness of the ad unit itself.  Ads managed by a podcaster or a network have the feeling of being part of a project or community the listener belongs to. Canny advertisers will find ways to hold on to some of the 'voice' they get in podcasts ads today while also benefiting from the greater scale.  It may be that pod-celebrities like Roman Mars or Sarah Koenig  find they are in high demand to voice endorsements that run across lots of podcasts.
Disney+ is coming to Canada
Disney has revealed that its new streaming service will go live in Canada the same day it drops in the U.S., Nov. 12. The ad-free subscription service will cost $8.99 a month in Canada (or $89.99 a year). In the U.S., the service is expected to launch with around 300 film titles and 7,500 TV episodes, however less is known about its Canadian library. Canadians will also not have access to the bundle of Disney+, ESPN+ and Hulu marketed by Disney in the U.S. Nevertheless, the new service will undoubtedly shake up the Canadian TV and OTT markets.
What buyers had to say
Zhang: As we have seen in recent years, linear viewership continues to decline, and the OTT streaming market continues to grow rapidly. Netflix dominates the Canadian OTT market, followed by Crave TV and Amazon Prime Video. Other new entries such as CBS All Access, which is also backed by a major U.S. network, and the homegrown CBC Gem have tested the waters. The launch of Disney+ will no doubt put more pressure on the Canadian advertising community as it relates to linear TV investment, as it represents yet another big draw for consumers who are contemplating cutting the cord, driving the further decline of the linear TV viewer base. The entry of Disney+ into Canada could also potentially impact Disney's broadcast content partnership with Corus Entertainment. Although there is no change initially as Disney Channel, operated by Corus, continues to own the first-air broadcast rights of Disney's TV program content, future impact remains uncertain.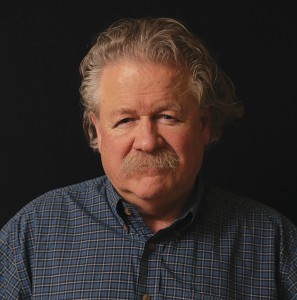 Young, pictured left: In the latest OTT pile-on, Disney+ will [likely] steal share from Netflix (55% sub penetration), Amazon Prime Video (19% sub penetration) and Crave (13% sub penetration). But will also grow total OTT sub penetration from the current 65% level of sub penetration (adults 18+ total Canada). And when OTT audience grows, linear TV audience shrinks because there are only so many video hours in the day. In TV land, audience is supply which has been falling faster than advertiser demand this year. Therefore, TV buyers will face more increases in TV prices, (CPRP's) triggered, indirectly, by the Disney+ launch.
Goodhead: With Disney+ (as well as Corus' new StackTV and Apple TV+) added to the OTT mix, it is unlikely people will spend more time watching. Instead, more audiences will balance the time/money conundrum by removing cable services, substituting one service for another, or changing their mix on a month-to-month basis. Disney+ and Apple TV+ will not be ad-supported, and with the breadth of the potential Disney+ catalogue and the fervor with which people adopt new Apple products, we will need to closely watch Canadian subscription rates and their effect on ad-supported viewing. The potential for viewers to spend more time away from ad-supported platforms is high and a corresponding decline in purchasable ratings in the market is possible.